Archive for the 'Spiritual Formation' Category
Book Review on Dangerous Illusions, the Newest Release From Lighthouse Trails
By Terryography Blog
There is something very comfortable and familiar about reading sequels. "Dangerous Illusions" is a novel that picks up where "Castles in the Sand" leaves off. Having read 'Castles' a few years ago, it took a while for me to become familiar with the characters and story line once again, but there are enough references to the past that soon it fits like a pair of comfortable shoes.
It is several years later and Tessa returns to her home town, from a missions trip, where she finds things not quite the way she had left them. Her adoptive parents are out of sorts, her church is struggling out of a slump, and there are strange and unexplained things happening to her, quite randomly, or so it would seem.
There are two themes running through the novel, one of which admits it to the genre of 'Christian fiction', and one which fits it quite nicely into the mystery/intrigue/suspense genre. As new characters are introduced and developed, you just know they are going to be connected somehow, but the reader must be patient.
Click here to continue this review.
Related:
CLICK HERE
TO READ CHAPTER ONE OF
DANGEROUS ILLUSIONS
I've practiced centering prayer. I've contemplatively prayed. I've prayed liturgically . . . I've benefited from each, and I still do. In ways you'll see, elements of each style are still with me.—Larry Crabb in The Papa Prayer, p.9

I'm glad that as a conservative evangelical who still believes in biblical inerrancy and penal substitution, I've gotten over my Catholic phobia, and I've been studying contemplative prayer, practicing lectio divina, valuing monastic retreats, and worshipping through ancient liturgy. I appreciate Bernard of Clairvaux's provocative insights. I'm drawn to Brother Lawrence's profoundly simple ways to practice God's presence. I'm intrigued and enticed by Julian of Norwich's mysterious appearings of Jesus.—Larry Crabb, Real Church, p. 41

I generally read books to stimulate my mind, but I read this one [The Papa Prayer] for my soul, and it has left an imprint that I believe will be with me for the rest of my life. In these pages you will be introduced to a new way of praying that will, I guarantee, change the way you think about prayer; and, best of all, you will actually be motivated to pray continually, joyfully, and purposefully. This is a book for all of us who want to pray more but don't; for all of us who have been discouraged because our prayers have not been answered, and for those of us whose priorities in praying need to be redirected. It is also for those who have read many books on prayer and think they need not read another one! Read these pages and let God change your perspective and your heart.—Erwin Lutzer, from The Papa Prayer endorsement pages
On April 3rd, Richard Foster's Renovare organization will be presenting the Formation for Whole Life conference in Houston, Texas.
According to several sources, including Rick Warren,1 Christianity Today,2 and Lighthouse Trails, Richard Foster is a key player in the contemplative prayer movement (aka: Spiritual Formation movement). Speakers at this year's Renovare conference include contemplative figures Ruth Haley Barton,3 Mark Scandrette,4 Richard Foster, and Kyle Strobel.5 Joining the team of speakers will be Larry Crabb, a popular evangelical author and speaker, who years ago switched from a psychology focus to a focus on Spiritual Formation (i.e., contemplative prayer).6
While it is not surprising to see Larry Crabb sharing a platform with other contemplatives, what is troubling is that Crabb continues to receive acceptance by Christian leaders. In 2011, Crabb spoke to the student body at  Liberty University. In 2012 and 2013, he spoke at the Billy Graham Training Center. In 2012, he was invited to Moody Church (the church once pastored by Harry Ironside and D.L. Moody, now pastored by Erwin Lutzer)—7 (click here to see video of that Sunday).
During that 2012 "sermon" by Larry Crabb at Moody Church, Crabb introduced Jesus as more of an example or model to us (one that we can be like) than a Savior to us. This is the crux of the contemplative/emerging message. This is where Spiritual Formation comes in. Since to be truly Christ-like is not possible without Christ in us (born-again), the contemplatives turn to the disciplines (with the emphasis on the mystical), and this gives them the illusion of being close to God (the mystical experience produces this euphoric feeling). Crabb's conclusion was that we need to search for our own "center[s]." His psychology-filled, Scripture-starving sermon at Moody did not point to Jesus Christ and His magnificence but rather pointed to how the attributes of God can make us a great community having great relationships. This is the focus of the emergent church where personal salvation is set aside for great relationships and community social justice.
Lighthouse Trails editors spoke with Erwin Lutzer a number of years ago expressing concern about his endorsement in Larry Crabb's book, The Papa Prayer, where Crabb praised the role that "centering prayer" (i.e., mantra-type meditation) had in his life. In that phone conversation, Lutzer asked us to please remember to love all the brothers and sisters in the body of Christ. He felt this was more important than criticizing others and naming names, and he said that we (Lighthouse Trails) may not really be qualified to identify spiritual deception within the church.8
In a 2012 article Lighthouse Trails wrote regarding Larry Crabb's spiritual affinities, we stated:
Perhaps one of the most sure-tell indicators of where Larry Crabb's spiritual sympathies lie and why he's not a good match for Dwight L. Moody's church can be found in a book Crabb wrote the foreword to. The book, Sacred Companions (written by David Benner), heartily recommends a plethora of contemplative mystics: Thomas Keating, Henri Nouwen, Basil Pennington, Richard Foster, John of the Cross, Gerald May, John Main, Thomas Merton, Richard Rohr, Alan Jones and several others. Many of these are panentheistic (God is in all), universalist (all are saved), and interspiritual (all paths lead to God). Ray Yungen talked about Benner's book in the first edition of A Time of Departing. Yungen stated:

"[C]ontemplative prayer stands on the threshold of exploding worldwide. Dr. Larry Crabb . . . has written the foreword to a book [Spiritual Companions] that expounds on the future of spiritual direction in the evangelical church. . . . It is safe to assume then that we are looking at a contemplative approach. With that in mind, Dr. Crabb predicted [in Sacred Companions]: 'The spiritual climate is ripe. Jesus seekers across the world are being prepared to abandon the old way of the written code for the new way of the Spirit.'" (ATOD, 1st ed., p. 137)
As Lighthouse Trails has often said, when Christian pastors and leaders endorse or share platforms with those who are teaching serious heresy (contemplative negates the Gospel itself with panentheistic/universalisitic/interspiritual roots),9 this not only sends a confusing message to the body of Christ, it actually puts many in harm's way. Isn't it time for Christian leaders who name the name of Jesus Christ to stop promoting contemplative advocates?
Endnotes:
1. In The Purpose Driven Church (pp. 126-126), Rick Warren calls the Spiritual Formation movement a "valid message for the church" that has "given the body of Christ a wake-up call." He identifies Richard Foster and Dallas Willard as key players in the SF movement.See chapter 8 of A Time of Departing for this documentation: http://www.lighthousetrails.com/atodch8.pdf.
2. In a 2008 Christianity Today article titled  "The Future Lies in the Past," Richard Foster is credited with the "birth of the ancient-future movement" (i.e, contemplative/Spiritual Formation movement): http://www.christianitytoday.com/ct/2008/february/22.22.html.
3. http://www.lighthousetrailsresearch.com/blog/?p=11607.
4. Mark Scandrette is addressed in Faith Undone by Roger Oakland: http://www.lighthousetrailsresearch.com/blog/?p=1614.
5. http://www.lighthousetrailsresearch.com/blog/?p=6403.
6. Christianity Today, "A Shrink Gets Stretched."
7. "The Moody Church of Chicago Welcomes Contemplative Advocate Larry Crabb As Guest Speaker"
8. "Trusted Evangelical Leaders Endorse The Papa Prayer by Larry Crabb!"
Update: Feb. 23, 2014: When this article below was written on Feb. 13, 2014, the Faith Baptist Bible College bookstore was not carrying Sarah Young's Jesus Calling (though they were carrying a couple of her other books). They had been carrying Jesus Calling last year but removed the book when Lighthouse Trails had informed the recently retired president of the book. Unfortunately, today, the book is appearing back on the college bookstore website. Lighthouse Trails had sent a copy of Warren B. Smith's new book "Another Jesus" Calling to the interim president in early February of this year. He wrote us a note thanking us for the book and saying that it would be helpful to the school.
* * * * *
As Lighthouse Trails has reported over the last several years, a fast-growing number of evangelical/Protestant colleges, seminaries, and universities are integrating contemplative spirituality (i.e., Spiritual Formation) and emerging ideologies into their schools. If you or someone you know are currently looking for a Christian college, we beseech you to check potential schools very carefully. Ask to see textbook lists, search their websites to see if they have spiritual formation programs, and find out who speaks at their student chapels. It would also be a good idea to contact the school chaplain and ask some good questions.
For many years now, Lighthouse Trails has maintained two lists on the research site. The first one is our growing list of Christian schools that ARE promoting contemplative and/or emerging: http://www.lighthousetrailsresearch.com/Colleges.htm And the second one is a small list we have put together of schools that are NOT going in that direction at this time: http://www.lighthousetrailsresearch.com/collegesgood.htm.
This brings us to the topic of this article. Today, February 12, 2014, with much dismay, Lighthouse Trails has put a stroke through Faith Baptist Bible College(in Iowa) which is one of the schools that has been on our "good"college  list for many years. At this time, we cannot in good faith recommend the school and are compelled to issue this notice of caution to our readers. It is our hope that before Faith Baptist ends up on the contemplative college list, they will set things straight. Rather than remove their name altogether, we have crossed it out with the hopes that it might be able to remain on that "good" list.
The decision was made primarily because of the ongoing promotion and selling of contemplative-promoting authors in their bookstore (Sarah Young, Gary Thomas (also being used in their course M‐LC 648), John Ortberg, Brennan Manning, Peter Scazzero, Calvin Miller, Philip Yancey, Ken Boa, N. T. Wright (used in their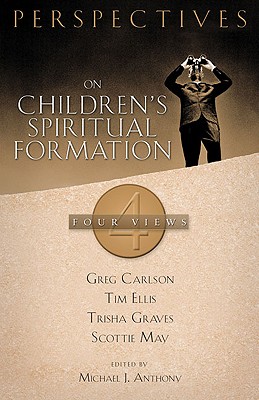 course B‐AN 821), Beth Moore, Mark Driscoll,  Brother Lawrence, and many others. They are even carrying the Thomas Merton promoting book Perspectives on Children's Spiritual Formation. You can find information on each of these authors on our research site).
Over the past several years, Lighthouse Trails editors have had occasional correspondence with the recently retired president of Faith Baptist, Dr. James Maxwell. As a matter of fact, Dr. Maxwell wrote a great informative article a few years ago titled "The New Spirituality." In that article, he rightly identified contemplative prayer as the vehicle through which the New Spirituality was entering the church. He footnoted Lighthouse Trails' research as well. Based on that article and from correspondence we have had with Dr. Maxwell, we have been assured that he shares the same strong concerns that Lighthouse Trails has on this issue.
In 2011, Lighthouse Trails wrote a letter to Dr. Maxwell. The following is a shortened version of that letter with the key points:
Dear Dr. Maxwell,

. . .  We learned recently that the accreditation Faith holds nationally is with Association for Biblical Higher Education. We learned about this while writing an article (http://www.lighthousetrailsresearch.com/blog/?p=7733)  about Christian school accreditation and how ABHE is requiring member schools to incorporate "spiritual formation" into the lives of their students. While we realize that each school is given some liberty as to how they interpret and implement spiritual formation, we have strong concerns because the term spiritual formation was pioneered into the evangelical church by those who promote a mystical contemplative spirituality (Richard Foster, Dallas Willard, etc), and when you point students to "spiritual formation," you will ultimately be pointing them to these and other similar writers. We know that Faith is now beginning to use that term, saying that their spiritual formation will be a good one. 

. . . . As just one example (a serious one) to back up our concerns, in your bookstore, under recommended books, in the Prayer section, you list just one book, and that is a book by homosexuality sympathizer, contemplative advocate, Phil Yancey. http://www.fbbcbooks.com/servlet/the-Books-cln-Christian-Living-cln-Prayer/Categories  Do you realize what is in that book? It is basically a primer on contemplative spirituality. In the back of the book he recommends resources from people like Buddhist sympathizer Catholic convert Peter Kreeft, emerging darling Phyllis Tickle, of course Richard Foster, and many others of the same caliber. How did this recommendation come to be on Faith's site? . . . However, you can remove the book but another will take its place if this issue isn't dealt with properly [Note: while that book appears to no longer be on the Faith bookstore website, other books by Yancey are].

I know you received a letter recently from a Dr. ______ with his concerns. You stated to him that Faith was not going to practice or incorporate contemplative spirituality, but Dr. Maxwell, how are you warning your faculty and students? How can you be so sure that some of them are not at home in the evenings reading Richard Foster, Henri Nouwen, Dallas Willard, or Phil Yancey? They are probably reading Yancey as you have the book readily recommended to them.  I have often wondered these past few years why your school did not ever have your professors or students read A Time of Departing. To date, there is no other book that covers this matter in the well documented, logical and biblical manner that this book does.
Now two years later, Faith Baptist Bible is still carrying books by contemplative authors and using a smattering of them in their classrooms. And the accreditation with ABHE is still in effect. It is because of these things that Lighthouse Trails can no longer safely recommend Faith Baptist to our readers as a school that is free from the contemplative influence.
If you are not acquainted with ABHE, please read our article "An Epidemic of Apostasy – How Christian Seminaries Must Incorporate "Spiritual Formation" to Become Accredited." In that article, we document that ABHE intends to insure that all accrediting member schools will fall into step with a vigorous Spiritual Formation (i.e., contemplative) program. Faith Baptist will be no exception!
We've already done the homework here for nearly 12 years. So please read our "Epidemic of Apostasy" article if you never have. It connects the dots. But we'll give one convincing example now that for a school to be aligned with ABHE for accreditation will mean theological and spiritual suicide for a college in the long run (from a biblical point of view). As you can see on this page here, ABHE is partnered with a
number of various organizations (about eight of them). These partnerships are not some kind of loose association. On the contrary, ABHE utilizes their "cutting-edge services." One of the partnerships is with Spiritual Transformation Inventory. Long story short (see our article for more), this is basically an assessment tool on how well a school is integrating Spiritual Formation and the "spiritual disciplines" and practices into its school. There are numerous things we could show you, but let's take a look at the STI's  Connected Life Workbook.  In the book, under REFERENCES ON SPIRITUAL DISCIPLINES/PRACTICES (p. 23), there is a who's who of contemplative mysticism proponents some of which are Dallas Willard, Richard Foster, Henri Nouwen, David Benner, Ruth Haley Barton, and so forth. The workbook encourages students to "develop a contemplative prayer life" (p. 19). The book focuses on how well the individual feels and experiences "God's presence" (obtaining a low score if the feeling or experience is small). It includes a section on how to hear God's voice while practicing being still and repeating portions of Scripture. This workbook is a classic example of pushing contemplative prayer. ABHE uses this assessment tool to help steer member schools in obtaining and keeping their accreditation. Do the math—it all adds up.
Lighthouse Trails has witnessed many once-solid Christian colleges and seminaries take those first small, seemingly insignificant steps toward the contemplative deception. Once a school starts down that path, the momentum picks up, and before you know it, that school is wholeheartedly embracing this dangerous heretical spirituality.
While the interim president at Faith Baptist Bible College & Seminary did accept a copy of "Another Jesus" Calling and some other materials from us last month, we have yet to see the bookstore cleaned up. After over two years of pleading with the school to remove these books, we are skeptical that it will happen now.
In December of 2013, we sent the following note to Dr. Maxwell as a final effort before he retired:
Dr. Maxwell, in reviewing Faith's "module textbook" list, we found that one of the classes is using Gary Thomas' book Sacred Marriage where Thomas references a tantric sex teacher a dozen times (M‐LC 648 Marriage Counseling Prb. & Case Studies Newman Sacred Marriage).  We wrote about Thomas' book. Here is the link to that article: http://www.lighthousetrailsresearch.com/blog/?p=2515.  We can't figure out why a school like Faith is willing to use a book by a major contemplative figure like Thomas (in his book Sacred Pathways, he tells readers to repeat a word for 20 minutes) but will not use a book like A Time of Departing in their classes, especially when they have had a president who understands the seriousness. We find that so strange. But we are beginning to wonder if our efforts to warn Faith Baptist are just words blowing in the wind.
Related Material:

The "New" Emerging Theology Breeds Atheism in a Generation of Young People
Veritas Seminary Conference Teacher, Lee Strobel, a "Supporter" of Son's Heavily Contemplative Ministry
In Need of a Pastor for Your Church? Try Looking at NON-Contemplative Colleges
Letter from the Editor: Friend's Husband Angry at Lighthouse Trails – Says LT Lies About Liberty University's Contemplative Propensities
Teresa of Avila Comes to Christian College
More articles in our Contemplative Colleges category
By Chris Lawson
Spiritual Research Network
Is Jesus really "calling" to us through Sarah Young and her contemplative prayer journaling technique, or is the "Jesus" of Sarah Young's Jesus Calling a counterfeit Jesus, equal to, if not greater than, the deceptions that Paul the Apostle warned about nearly 2000 years ago? Paul the Apostle warned:
For if he that cometh preacheth another Jesus, whom we have not preached, or if ye receive another spirit, which ye have not received, or another gospel, which ye have not accepted, ye might well  bear with him [put up with false teachers]. (2 Corinthians 11:4)
Messiah Jesus Himself warned:
And Jesus answered and said unto them, Take heed that no man deceive you. For many shall come in my name, saying, I am Christ; and shall deceive many. (Matthew 24:1-5)
Considerations for parents and children
Here is something to seriously consider for parents and children who are reading Jesus Calling, and the kids devotional too. Parents and kids who are being influenced by the kids version of Jesus Calling, titled Jesus Calling: 365 Day Devotional for Kids, are getting much more than they bargained for. They are also getting a lot more than the straight words of Jesus of Nazareth as are found in the Bible. Sarah Young's mystical New Age rendition of "Jesus Calling" us has been "adapted" by Tama Fortner. In the Jesus Calling devotional versions, "special thanks" is given to Kris Bearss "for her work on the "journaling prompts." Three ladies and a New Age book!
Reading the kids version of Jesus Calling (or any version for that matter) and then trying to "journal" and feel "The Presence" of Sarah Young's "Jesus," through utilizing the "journaling" versions of Jesus Calling, is a recipe for spiritual disaster. This type of spiritual practice can induct one very quickly into Gnostic perversions of Scripture and/or direct spirit contact with entities that are not, shall we say, human-friendly (i.e., demons).
Contemplative prayer and romantic mystic impressions
Sarah Young's Jesus Calling material appears to be the fruit of contemplative prayer mixed with romantic mystic impressions, creatively written as if from God. Mixed with New Age "Consciousness"/"Oneness" philosophy (which apparently is coming from her "Jesus"), this alleged "Presence" of God/Jesus expresses itself in Young's book as "My Presence." Vast volumes of Jesus Calling literature in the marketplace today reads much like  "channeled" literature in occult bookstores. Both are sprinkled with the name "Jesus" and both include many Bible verses. It is not hard to find this material at all if one knows what to look for and where to find it.
Before reading further, please carefully note the following. Irrefutable evidence proving that there are New Age teachings in Sarah Young's book can be thoroughly examined in Warren B. Smith's excellent work titled "Another Jesus" Calling: How False Christs are Entering the Church through Contemplative Prayer. One can also read the Critical Issues Commentary, Issue Number 125, online. This issue titled Toxic Devotion: A Review of Sarah Young's – Jesus Calling is a thoroughly scriptural and concisely written refutation of Jesus Calling. There is also an extensive list of articles at the end of this article you are now reading. Click here to continue reading.
Greetings Lighthouse Trails:
I never thought I would be writing you, but I would like to tell you how much I appreciate your efforts, for few are those doing your type of ministry, certainly not in my experience, especially at the local level by church leadership! Let me get straight to the point of my writing—my wife and I have been attending an Evangelical Free Church for approximately five years now, but recently things are beginning to snowball in several areas.
One of those areas is that of Spiritual Formation and some other "mystical" directions such as an Emergent-type communion at our ladies retreat (darkened room, candles, veils, prayer stations, candlelight, ect.) along with the current teaching from Henry Blackaby's Experiencing God in a Sunday School class.  On the heels of this, there was a series begun in the regular preaching service based upon [contemplative author] John Ortberg's book The Life You've Always Wanted, in which his book was used four weeks running right alongside the Bible in the pulpit!  In the course of this (which was stopped due to the protests of a few), [mystic] Meister Eckhart was quoted in the Sunday bulletin. Over this, I've had several encounters with church leadership, all to no avail, and now unquestionably I've become a 'marked man' due to my protests.
All this to say that only recently I went to the National E-Free website only to find the following recommendations in their online magazine, seemingly one more organization lost to this movement.  My primary motive in writing you is merely to inform you regarding this group as well since I haven't read much, if anything about them in your writings [editor's note: We have written a few times about the EFCA, the most recent time here]. I am a former pastor and have a small e-mail list. Following is a portion of what I sent those on my list:
"FROM MY DESK:  Periodically I like to peruse the website of the national E-free church just as a matter of seeing what might be going on.  This particular site is generally not a fountainhead of information, often at least for me, leaving much unanswered and generally dealing only in the most general and accommodating ways with the subject matter.  Much to my surprise this time I found the following recommended list of books and authors, all of which indicated to me that this national headquarters is, for lack of a better expression, "coming out of the closet" and recommending to all the member and affiliated people and churches contemplative spirituality!

None of the books were written by men like D.L. Moody or G. Campbell Morgan, or Hudson Taylor, or even George Muller, or any other of a plethora of men whose lives and teachings have been respected for many, many years.  No, all of these authors are garnering their information from spiritual disciplines 'outside' the confines of Scripture and blending them, if you please, with their own twisted and manipulated version of biblical teachings.  These authors draw from sources such as psychology in its many forms, Quakerism, Hinduism, Catholicism, Zen Buddhism, and many other so-called religious traditions.  So the question becomes: how long will it take for these recommendations to begin having their effect in your local church?

Some of these names were unfamiliar to me, so I did my due diligence and to my utter astonishment–%100 of these authors are deeply involved in the Spiritual Transformation movement.  Something else I picked up along the way was that the common mantra amongst them is becoming "can't we all just get along." I suppose this is intended to deflect any opposition to their introduction of a false spirituality into the churches.  Keep in mind these books were recommended by participating E-Free pastors; what might this tell you?"
From the recommended resources of the Evangelical Free Church magazine website [most of these names can be found on the Lighthouse Trails Research site]:
Ruth Haley Barton. Invitation to Solitude and Silence: Experiencing God's transforming presence and Sacred Rhythms: Arranging our lives for spiritual transformation
David G. Benner. Sacred Companions: The gift of spiritual friendship and direction and Desiring God's Will: Aligning our hearts with the heart of God (available from Amazon.com)
 – (His) life's work has been directed toward the promotion of the well-being of the inner life of persons, focusing in particular on the interaction of psychological and spiritual dynamics.  The underlying passion of his life has been the understanding and pursuit of transformation – not merely healing or even growth, but the unfolding of the self associated with a journey of awakening.  This has been the focus of his more than three decades of work in psychoanalytic psychotherapy and his more recent work as a spiritual guide to those who seek awakening and transformation through spiritual openness and contemplative stillness in action.
– David is a faculty member of The Rohr Institute's Living School for Action and Contemplation where he serves as a Master Teacher. He currently makes this the exclusive venue for his teaching because of the deep congruence between the Rohr Institute's core principles and his own – specifically, his conviction that the understanding and facilitation of transformation cannot be restricted to the best contemporary psychological and spiritual insights but must be grounded in the perennial wisdom tradition.

– The Rohr Institute's Living School for Action and Contemplation provides such a course of study grounded in the Christian mystical tradition. Cultivating a contemplative mind through teachings and practices, students deepen their awareness of our common union with Divine Reality and all beings.

The Rohr Institute's Living School offers students exclusive access to learn directly from Fr. (Fr. =Father) Richard Rohr, other core faculty, and invited master teachers. Fr. Richard is a Franciscan of the New Mexico Province, and the Founder of the Center for Action and Contemplation, Strongly influenced by the Franciscan (as in Catholic) Alternative Orthodoxy
Mark Buchanan. The Holy Wild: Trusting in the character of God and The Rest of God: Restoring your soul by restoring Sabbath
Bruce Demarest. Satisfy Your Soul: Restoring the heart of Christian spirituality
Brennan Manning. Abba's Child: The cry of the heart for intimate belonging
 M. Robert Mulholland. Invitation to a Journey: A road map for spiritual formation
John Ortberg. The Life You've Always Wanted: Spiritual disciplines for ordinary people
Peter Scazzero. The Emotionally Healthy Church: A strategy for discipleship that actually changes lives and Emotionally Healthy Spirituality: Unleash a revolution in your life in Christ
Dallas Willard. The Spirit of the Disciplines: Understanding how God changes lives and Renovation of the Heart: Putting on the character of Christ
[This note is at the bottom of the EFCA page]: * These resources are recommended by Cedarly Pastors Retreat. While Cedarly does not necessarily endorse every position of every writer, each of the resources listed has important things to say about our relationship with the Lord Jesus and the growth and nurture of that relationship.  [note from the LT reader: And each of them has its own brand of heresy!]
 Why are Christians seeking a divine presence that Jesus promised would abundantly flow in them? . . . Why do they need another voice, another visitation, or another vision? Why are some people unthankfully desirous of "something more" than what God has already given to us? Why is it that some Christians, in the depth of their souls, are not seemingly at rest? – Larry DeBruyn
By Larry DeBruyn
Guarding His Flock Ministries and Herescope Blog
Among evangelicals there's a lot of chatter and publicity about seeking "the manifest presence of God." For example, some musicians, singers and worship leaders boldly claim that their music can escort listeners "through the door of worship, right into the heart and presence of God."[1]  Christian
worshippers are classified as "inner court, outer court, or holy of holies Christians, each one needing a certain period of time to come into the manifest presence of God."[2]  So it becomes incumbent upon the worship team to lead congregants into the divine dimension.
Other evangelicals talk about "practicing the presence," perhaps by employing mood music, cultivating solitude and silence, or practicing other spiritual disciplines to experience it. Often spelled with an upper case "P," masses of evangelical Christians are desiring to experience a divine presence in which Jesus might speak to them in an exciting new way. In his newly published book, "Another Jesus" Calling: How False Christs Are Entering the Church Through Contemplative Prayer,[3]  Warren B. Smith points out that, in her best-selling evangelical book Jesus Calling (Thomas Nelson, 2004 ),[4]  Sarah Young uses "The word 'Presence'… more than 365 times…." He notes further that, "the term [Presence] is also commonly used in New Age/New Spirituality."[5]  In light of all the talk going on about contemplating or experiencing God's presence, biblical Christians ought to know something of what Scripture teaches about God's presence so that His Word can inform us regarding seeking after God's presence, whether the experience(s) of it ought to be embraced or shunned, whether they are authentic or synthetic, or worse, demonic.
The Bible and the Presence 
The subject of the presence of God in heaven with people on earth is the storyline of the Bible from Genesis thru Revelation. The holy, transcendent and infinite God of the universe desires to become known by and to fellowship with finite and sinful people on earth. As recorded in Scripture, the first mention of His stated presence commences with Adam and Eve in the first book of the Bible, when after they had sinned and heard God walking in the garden, they "hid themselves from the presence of the Lord God amongst the trees of the garden" (Genesis 3:8), and consummates in the last book when a voice declares: "Behold, the tabernacle of God is among men, and He shall dwell among them, and they shall be His people, and God Himself shall be among them" (Revelation 21:3). So in defining God's presence, the Bible must be our guide.
God's Presence—He's Far and Near 
In knowing about God's presence, both His transcendence and immanence must be understood with both of the divine attributes being held in tension with each other. The tension, like a rubber band, can be stretched but it must not break. By God's transcendence it is meant that He is distant, "that God is separate from and independent of nature and humanity."[6]  In other words, He is not present. By God's immanence it is meant that He is near, that God is present and active "within nature, human nature, and history."[7]  In other words, He is present.
In his dedicatory prayer for the Temple, Solomon exclaimed, "But will God indeed dwell on the earth? Behold, heaven and the highest heaven cannot contain Thee, how much less this house which I have built!" (1 Kings 8:27) In his prayer Solomon pleads with God from earth that He "would hear in heaven" (1 Kings 8:30, 32, 34, 36, 39, 43, 45, 49). In heaven, God is transcendent. Yet, upon that prayer's completion, the cloud of the glory of the Lord's presence came to fill the Temple (2 Chronicles 7:1-3; Compare 1 Kings 8:11.). As the occasion of Solomon's dedicatory prayer indicates, God's farness and nearness were balanced. Yet some would break the band.
For example, exaggeration of God's farness ends in deism, the view of God which distances Him so far from history that there arises the perception that He doesn't care about what happens on earth, that He may not be good and loving. On earth, we're left to go it alone. Amidst life's trials, conflicts, pain and vicissitudes, we can expect no help from heaven. God is too far removed to care, let alone help. God is an outsider. He's not a prayer away!  Click here for footnote material and to continue reading this article.
The Bible's Abraham an Idolater?

Jesus Calling describes the biblical patriarch Abraham as an undisciplined son-worshipper and idolater.
 In the August 23rd "devotion" found on page 246 in the original hardcover edition of Jesus Calling, Sarah Young's "Jesus" states:
Remember the extreme measures I used with Abraham and Isaac. I took Isaac to the very point of death to free Abraham from son-worship. Both Abraham and Isaac suffered terribly because of the father's undisciplined emotions. I detest idolatry, even in the form of parental love.1
Abraham, like all of us, was not sinless, but Sarah Young and her "Jesus" have greatly misconstrued him. This biblical figure was not guilty of "undisciplined emotions," "son-worship," and "idolatry." In what can only be described as extra biblical New Age revisionism, this account by Sarah Young's "Jesus" is as bizarre as it is heretical.
Contrary to what one would expect, this obvious disparagement of the person and character of Abraham by Sarah Young's "Jesus"—along with a number of other critical issues—has not diminished the books popularity. It remains a top-selling Christian book and was the #5 best seller of all Amazon books sold in 2013. Apparently most pastors and Christian leaders are either unaware, unconcerned, or unwilling to make any comment about some of the controversial messages found in Jesus Calling—reputedly conveyed to Sarah Young from Jesus Christ Himself.
Note: The special pink-covered ladies edition of Jesus Calling has an alternate August 23rd entry. Sarah Young's "Jesus," rather than making disparaging remarks about Abraham and Isaac, makes some of these same disparaging remarks about Joseph and Jacob:
Joseph suffered terribly, as did his father, Jacob, because the father loved Joseph more than any of his other sons and they knew it! They hated Joseph and plotted against him. Ultimately, I used that situation for good, but Jacob and Joseph endured years of separation and suffering as a result of the father's undisciplined favoritism. I detest idolatry, even in the form of parental love.2 (emphasis in original)
Curiously, this new alternate entry has many of the same words and phrases that were used in the Abraham and Isaac account in the original hardcover edition. Four complete sentences were exactly the same—including the phrase "I detest idolatry, even in the form of parental love." Inexplicably, it appears that many of the words from the Abraham account could have been cut and pasted to the Jacob and Joseph Account. When we contacted Thomas Nelson Publishers there was no explanation given as to why there were two accounts. We were told that they were using both versions—that they were both "still in print," and "both are correct."
Next: Sarah Young describes how she was inspired to get messages from "Jesus" after reading a channeled New Age book.
Notes:
1. Sarah Young, Jesus Calling (Nashville, TN: Thomas Nelson, 2004), p. 246, ISBN: 978-1-59145-188-4 (hardcover).
2. Sarah Young, Jesus Calling (Nashville, TN: Thomas Nelson, 2004), p. 246, ISBN: 978-1-4003-2011-0.
The information in the article above can be found in Warren B. Smith's new book, "Another Jesus" Calling.