Posts Tagged 'catholic church'
This is part 3 of a special5  series. To view parts 1 and 2, click here.
By Roger Oakland
Understand the Times, International
It is a well-known fact based on Bible prophecy that the Last Days One World Religion called the "harlot" will be a counterfeit to the true church which is called the Bride of Christ. Bible scholars who take this position believe the ecumenical gathering of religions together for the cause of peace will be the prerequisite. One of the key events bringing this about is when a declaration is made that the Reformation is over, and the "separated brethren" will be welcomed back into the fold.
This commentary deals with aspects of the Rick Warren-Raymond Arroyo EWTN interview that provided some clues indicating this scenario is presently underway. I am making reference to a portion of the interview that dealt with the topic of religious liberty.  In fact, it was revealed that Rick Warren may have a plan laid away for the future of promoting a "religious liberty movement" that will be the equivalent of the "civil liberties movement" of the past. When asked by Arroyo what Warren thought about the separation of church and state and how the Supreme Court would rule on this topic in the future, Warren responded:
Now it's interesting that phrase today means the exact opposite of what it meant in Jefferson's days. Today people think it means keeping religion out of government, or out of politics. But actually, the separation of church and state was we are going to protect the church from the government. I believe that religious liberty may be the civil rights issue of the next decade. And if it takes some high profile pastors going to jail, like Martin Luther King did with civil rights, I'm in. So be it. I mean, as Peter said and the apostles that we must obey God rather than men.[1]
It may seem surprising to some that "America's Pastor" would be so outspoken and willing to take such a strong stand for religious liberty – especially when he shows his passion for this topic by stating he is personally willing to go to jail for such a cause. These are strong words. Does this mean that the Purpose Driven Church model may have a broader agenda than previously advertised? Click here to continue reading.
LTRP Note: In March, we posted "The Unification of Hyper-Charismatics and the Catholic Church," an article by Roger Oakland, discussing the recent hearty endorsement Kenneth Copeland gave the Catholic church via his public meeting with "evangelist" for the Catholic church, Anglican Tony Palmer (who claims Pope Francis is his mentor). John Lanagan is now presenting further evidence of this ecumenical uniting taking place under the guise of Christian brotherhood. If you are not sure why the Catholic church is NOT biblical Christianity, please do the homework. We offer countless articles and resources on this subject. Underneath the video below, you can see some of those. Things are moving very quickly right now. Bible-believing Christians watching this video will sense an urgency as we are called racists who are standing in the way of spiritual progress. The stage is being set for persecution on those who do not take the road to Rome.
By John Lanagan
My Word Like Fire Ministries
 But there were false prophets also among the people, even as there shall be false teachers among you, who privily shall bring in damnable heresies, even denying the Lord that bought them, and bring upon themselves swift destruction. (2 Peter 2:1)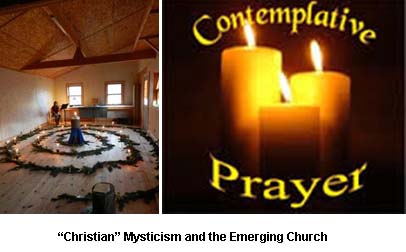 By Roger Oakland
Understand the Times
For years I have been following the agenda designed to implement the New Evangelization Program initiated by Pope John Paul II and the Roman Catholic Church. This same program was continued by Pope Benedict and Pope Francis and is a plan to reach Roman Catholics who have "strayed away" and also to evangelize people of all faiths. The goal is to set up the Kingdom of God with headquarters in Rome so that all religions worldwide will eventually bow down and worship the Roman Catholic Eucharistic Christ.
For those who are not familiar with the term the Eucharistic Christ, this entity is formulated by a priest after the process of transubstantiation. This object, which is worshipped as "Jesus Christ," is nothing more than a wafer that is placed in a container called a monstrance and worshipped and adored as "Jesus Christ." This obviously is not the Jesus we know and understand from the Bible. Eucharistic adoration is a tradition of the Roman Catholic Church. When participants stare at the monstrance, they believe they are adoring or worshiping "Jesus." In the Bible, such a practice would be described as idolatry.
Recently, I read an article that added a whole new dimension to the Roman Catholic New Evangelization Program. While I was aware that many of the emerging church ideas were gleaned by returning to the practices of Roman Catholic mystics from the past, I had never come across the proof that contemplative prayer and monasticism were essential components of the New Evangelization Program. The article titled "Mysticism, Monasticism and the New Evangelization"[1] made this connection very clear. The article began with the following statement:
Many people think of Christian mysticism and monasticism as strictly "in-house" matters, too remote and esoteric to have any bearing on the Church's re-evangelization of the post-Christian West. While Catholics generally respect the contemplative vocation, they may see it as peripheral to supposedly more urgent concerns, such as improving catechesis and the liturgy, or bearing witness to faith and morality in public life. Those concerns are critical. But we believe the New Evangelization of historically . Christian countries also requires a rediscovery of Christian mysticism, and a revival of the monastic setting which is its natural Home.[2]
So these words written by author Benjamin Mann help connect the dots and show the New Evangelization goes hand and hand with the promotion of mysticism and monasticism. No speculation is required. The facts speak for themselves. However, this is only the first clue in the article. There are numerous others. Click here to continue reading.
Mennonite churches have not historically focused on the man made religious rituals in the 40 days leading to Easter.
By Menno-Lite
Today is Ash Wednesday, the first day of an ancient but relatively new tradition that the Mennonites have taken on, as the following examples from the March 2014 issue of their Mennonite Brethren Herald magazine[1] confirm.
Example #1
What I like about Lent
by Dora Dueck

Lent was not part of my experience growing up in a Mennonite church. It was something that "others" did (read: Catholics), and when one is young, what those others do often seems vastly inferior to what one's own people do. We celebrated Good Friday and Easter and that was enough. Lent had an aura of gloominess and "works righteousness" about it, and we were beyond all that striving and uncertainty and climbing the stairs to heaven on our knees. (I speak as a child.)

But in the meanwhile, many Mennonite churches, including my own, have adopted various practices of the liturgical calendar, and I've come to appreciate Lent's invitation to reflection, to deep consideration of Christ and the cross, to give up or to take on. To see oneself as one is: as in the words of Thomas Merton, "I walk from region to region of my soul and I discover that I am a bombed city." To hear oneself named "Beloved" in the midst of that desolation.

One can do this any time, of course, but Ash Wednesday with its formal beginning and the six Sundays leading up to Easter with their liturgies and sermons and reminders are helps along the way.
So it's a good time. But one of the things I like best about Lent is that it's not a big deal in the wider culture. It's not commercial. Having ashes imposed (I love that word for this ritual) to mark repentance and awareness of being "dust" seems by now, in fact, the strange activity of a strange minority . . .
Note: Thomas Merton is thought to be the greatest popularizer of interspirituality and said "I see no contradiction between Buddhism and Christianity … I intend to become as good a Buddhist as I can."[2] Click here for more.
LTRP Note: Worth noting, Rick Warren is coming out with a new book, The Daniel Plan, on December 3rd. He is co-authoring the book with two of the Daniel Plan New Age advocates, Dr. Daniel Amen and Dr. Mark Hyman (see our related articles below UTT's headlines for this week).
Weekly News in Review with Understand the Times, International
Related Articles on the Purpose Driven Movement:
 Rick Warren's Daniel Plan – The New Age/Eastern Meditation Doctors Behind the Saddleback Health by Warren B. Smith
SPECIAL REPORT: RICK WARREN RETAINS UNBIBLICAL POSITION IN NEW 2012 EDITION OF THE PURPOSE DRIVEN LIFE
By Rachel Donadio
New York Times
ROME — For generations, homosexuality has largely been a taboo topic for the Vatican, ignored altogether or treated as "an intrinsic moral evil," in the words of the previous pope.
In that context, brief remarks by Pope Francis suggesting that he would not judge priests for their sexual orientation, made aboard the papal airplane on the way back from his first foreign trip, to Brazil, resonated through the church. Never veering from church doctrine opposing homosexuality, Francis did strike a more compassionate tone than that of his predecessors, some of whom had largely avoided even saying the more colloquial "gay."
"If someone is gay and he searches for the Lord and has good will, who am I to judge?" Francis told reporters, speaking in Italian but using the English word "gay."
Francis's words could not have been more different from those of Benedict XVI, who in 2005 wrote that homosexuality was "a strong tendency ordered toward an intrinsic moral evil," and an "objective disorder." The church document said men with "deep-seated homosexual tendencies" should not become priests. Click here to continue reading.