Posts Tagged 'john ortberg'
Dear Lighthouse Trails:
When I met my husband in 2005, I was attending a nondenominational church while he attended a local megachurch. During our attendance at his church, it was discovered that sexual sin was being allowed by the leadership among servers in the children's ministry, so we went back to what had been my home church. What happened there turned out to be the test of our Christian lives.
My nondenominational home church started making changes, mostly subtle, a tad unusual, but nothing overtly alarming or distressing. For example, they started reading from The Book of Common Prayers. Popular authors like John Ortberg and Gary Thomas were taught, and since they sounded good and got the stamp of approval from our leaders, we followed along. Here's a surprising change, coming from a nondenominational church with Missionary denominational roots: they started practicing Lent and even had an Ash Wednesday service. My mother was raised Roman Catholic and hates that religion (not Catholics). I was raised to avoid any and all things Catholic (except Catholics!) So I listened intently when a pastor informed us about the Ash Wednesday service. It was justified with "our church fathers did it, so we will." Naively, a friend and I decided that reasoning was fine. I was heavily pregnant with my second child that evening. As they were calling people up to get ashes on their forehead, pew by pew, I was having contractions. When they were just a few pews away, we had to leave due to my contractions. The Lord was working to reveal something to my heart, something about WHY He would prevent me from participating in this ceremony, but I couldn't connect the dots at the time.
Sometime soon after our second child was born, my mom became practically unhinged with concern. She was listening to radio teaching while she was driving, and someone reported that Lynne Hybels said she had no problem with referring to Mary as "Queen of Heaven." Ma pulled over to the side of the road, the sensation being like a punch in the stomach. See, this title is given by Catholics to Mary and is unabashedly heretical. Lynne Hybels, however, is the wife of Bill Hybels, the pastor of Willow Creek Community Church.
The broadcast recommended a book for understanding this movement within Christendom: Faith Undone by Roger Oakland. She was truly alarmed as she finished this book. She begged George (my husband) and I to read it. Quite honestly, we made excuses and dragged our feet about reading it because we knew there was something seriously wrong. When I finally read just the first chapter, the awful feeling in my gut gave way to tears: I could see my beloved home church in just the first few pages. Faith Undone (and then A Time of Departing by Ray Yungen) gave us the worldview "lens" through which we will view Christianity and these times in which we live until the day we see Jesus.
Sober and grieving, we had to address the issues at my church. We penned a letter to all the pastors, buying and sharing informational books on this movement, and asking for answers. We were ignored. A year later, a respected person there raised concerns about us, and then we were called. That meeting with the senior and another pastor revealed that the senior pastor did breath prayers (mystical prayer), and their pride was palpable. It was our second blow dealt by leaders we had loved and trusted.
Then we tried a small satellite campus church of a large, local Missionary church. This time we had books ready and interviewed the pastor. He assured us he wouldn't do anything to bring in bad teaching or hurt the church, being dismissive of our concerns. That church lasted a few months until, and this was after our thorough warning of this apostasy was given to the pastor, he allowed blatant Catholic imagery during the worship time. We got up and left.
Ma had found our next church home. Life was good at this new Missionary church. Then came the new, permanent pastor. Dutifully, we met with him, explaining this heretical movement, offering books, discussing as much as we could. We had three meetings with him and various church leaders. We gave lists of compromised teachers, too. We were assured—again—that our church body wouldn't be led astray. Soon thereafter, our pastor unashamedly started teaching Rick Warren material. He made it clear that he admired that original megachurch we had attended and wanted our current Missionary church to be like theirs. We were told privately in a meeting with him and his wife that a church like that megachurch could reach many more people than George and I ever could.
Ma had left before us and had found what would turn out to be our last home church, a fundamental Bible church north of town. Ma pointedly asked this new pastor about the Emergent Church movement. Essentially, he said it was wrong and wouldn't allow it, so we headed there next.
We cautiously considered membership after truly getting to know the pastor and doctrines. We did become members, which was no small decision for a family having been repeatedly betrayed by several churches in the recent past. We were absolutely serious about this new fundamental Bible church being our church home and fighting this apostasy as much as possible. It was even agreed upon by the pastor that me and Ma, knowledgeable about the Emergent movement, would be "watchmen on the wall" for our leaders. Then came Priscilla Shirer's third book study in January. This started a whole domino effect in our household. We all three researched her. Shirer is definitely contemplative. We all agreed that none of us could sit under her teaching.
Ma compiled her evidence for the leaders, but they decided her warning was unfounded. The Lord has since made it clear that the elders did not have unity about allowing Shirer's material. We wondered how the numerous articles warning against Shirer would give them peace about allowing her material.
As we researched Shirer, we discovered trouble with Nancy DeMoss Wolgemuth, who is the popular teacher/author of Revive Our Hearts, a sub-organization under Life Action Ministries. She promoted circle-making prayer, and she favorably quoted Richard Foster and Brother Lawrence. Those men are/were mystics, and circle-making prayer echoes the pagan, occultic practice of circle-making/power circles.
"Either make the tree good, and his fruit good; or else make the tree corrupt, and his fruit corrupt: for the tree is known by his fruit" (Matthew 12:33). Also, "Doth a fountain send forth at the same place sweet water and bitter?" (James 3:11). If we see this rotten fruit and taste the bitter water of this apostasy, we cannot sit under that authority any longer.
George's and my decision to leave our last church home came down to 1) the leadership was acting in disunity, which is sin, and 2) compromised, heretical teaching was coming in to our church through Life Action Ministries.
We fully believe that if you are wondering for yourself if you are being called to take a stand against this apostasy, just humbly ask the Lord for wisdom. Humility is essential here. Yet this stand we are proposing is no small task. In Matthew 10, the Lord warns that He did not come to bring peace but a sword, dividing people from those whom they love most dearly for His namesake. Everything and everyone must be laid down at the altar; we can hold nothing back. Personally, we cannot count the relationships that have been lost or damaged due to our stand, nor can we express the personal toll this has taken on us. But by God's grace, we endeavor to surrender all. Jesus is worth it!
Our last pastor looked us straight in the eye and said he was not willing to consider that Life Action Ministries is compromised; he "knows their heart," that they are good. We said we will come back in a heartbeat if/when he is willing to objectively research them. Until then, we cannot submit to his (or by association, their) authority. It's just that simple for us.
We contend that this is THE end times' apostasy that Jesus warned of in Mark 13:22, where, if possible, even the very elect will be led astray. How in the world could we knowingly participate in this?
B.J.
Lighthouse Trails has been warning readers for several years about the emergent church. In those warnings, we've addressed the spiritual leanings of Erwin McManus.1 We also challenged David Jeremiah because he told his church that he wanted to use McManus' book The Barbarian Way to help bring about a "major paradigm shift" in his church.2 Well, there's no question about it, the evangelical church has gone through a major paradigm shift. This week we received some information from a Lighthouse Trails reader about an event called Barefoot Tribe Gathering, which is another example of where emergent leaders are taking the church, in particular young evangelicals, who by the way are being encouraged not to even call themselves evangelicals or Christians anymore. They see themselves on a much higher ground than that. It's a ground that incorporates all religions, all people, and all beliefs and practices.
This emergent progressive church (which they tried to make us believe was a thing of the past) is the new "Christianity" for millions of young people. Under the disguise of helping the poor, taking care of the environment, and loving everyone (except their critics), is a growing body of people with a New Age/New Spirituality mindset that embraces all spiritual views and believes God exists in everyone. The Cross (or atonement) doesn't mean the place where Jesus Christ took our place and died for our sins but rather means at-one-ment (that is, we are all one and connected together with a "God" energy that flows through all things and all people). This at-one-ment rejects the idea that God would actually send His Son to a violent death to pay for OUR sins; rather this emergent view of atonement means that Jesus was a good example of someone who laid down His life and we should follow that example. That's as far as this "new church" will go with the Cross. To say He paid the penalty for our sins is to say that man is sinful and is not God. The new social justice, emergent, progressive "Christianity" cannot do that because it doesn't believe that.
According to the Barefoot Tribe's website, Erwin McManus was one of the speakers in the 2014 Barefoot Tribe Gathering (and by the way, the emergent church has made a lot of progress since then with the help of "evangelical" names such as McManus). We also noticed that Palmer Chinchen, who heads up Barefoot Tribe,  has been bringing the Barefoot Tribe message to various Christian colleges including Cornerstone University, Biola, Moody, Cedarville, and Liberty. What better place to change the face of Christianity than at the Christian universities. While parents keep their heads in the sand and pay huge dollars to have their children educated at "nice safe Christian colleges," right under their noses, their kids' spirituality is being turned upside down, and in many, if not most, cases will never be restored to biblical Christianity. Other colleges Barefoot Tribe has spoken at are:
Lest some think that Barefoot Tribe is simply an outreach to the poor and needy in the world, Palmer Chinchen's books, including Barefoot Tribe, are packed with quotes by, references to, and inspirations from some of the leading emergent writers today (Sweet, Ortberg, N.T. Wright, Nouwen, Brueggemann, Morgan Cron, Campolo, etc.). Satan has an agenda to deceive the whole world, and most proclaiming Christians and church goers have no idea it is  happening right in their own backyards.
The information sent from our reader:
The Barefoot Tribe Gathering 2014 and 2017
"We are on the crest of an epic shift in humanity. This generation views the world as an extended family – increasingly interconnected through technology – and living with a deep moral obligation to care for one another.
The Barefoot Tribe GATHERING will promote conversation, collaboration, and help network a generation of Christ-followers to respond to the plight of desperate people in broken places."
http://www.palmerchinchen.com/gathering
– Palmer Chinchen is organizer
2014 Speakers
(1)  Bob Goff:  author of Love Does – http://bobgoff.com/
(2)  Dr. John M. Perkins:  https://spu.edu/depts/perkins/john-perkins/
(3)  Caitlyn Crosby:  Oprah pick for Super Soul 100 list  as a "Soul Giver":  http://www.supersoul.tv/supersoul-100/soul-givers/caitlin-crosby
More on Caitlyn:  https://www.thegivingkeys.com/pages/our-founder-caitlin-crosby
(4)  Erwin McManus: http://awakengroup.com/?ag_team=erwin-raphael-mcmanus
Barefoot Tribe:  http://www.palmerchinchen.com/barefoot-tribe
-video
Dear Lighthouse Trails:
After reading Seduction of Christianity by Dave Hunt years ago, I have watched the insidious encroachment of mysticism into the evangelical Christian church.  When I discovered you several years ago, I used some of your resources to help inform the small part of the flick that I have contact with.
There is a church in our city that changed affiliation several years ago from Baptist General Conference to ConvergePacWest.   The name alone made me suspicious, so I researched it and, sure enough, if you click on to "Grow Spiritually," then "Resources," they have a list of books for "Personal Spiritual Formation" that includes Richard Foster, Dallas Willard, and John Ortberg.
Since I hadn't seen any reference to ConvergePacWest on your website, just thought I would mention it.
Your Friend in Christ,
C.A.
California
LTRP Note: ConvergePacWest is also recommending books by contemplative proponents Philip Yancey, John Piper, and Tim Keller and lists Discipleship Journal under their "Grow Spiritually" resource list (although that link is broken). Discipleship Journal, is a publication put out by NavPress that uses a wide array of New Spirituality authors such as Ruth Haley Barton and has regularly promoted contemplative spirituality and the emerging church.
IF it is of God—Answering the questions of IF:Gathering by Cedric Fisher is our newest Lighthouse Trails Booklet. The Booklet is 14 pages long and sells for $1.95 for single copies. Quantity discounts are as much as 50% off retail. Our Booklets are designed to give away to others or for your own personal use.  Below is the content of the booklet. To order copies of IF it is of God—Answering the questions of IF:Gathering, click here.

IF IT IS OF GOD—Answering the questions of IF:Gathering
By Cedric H. Fisher
IF:Gathering came in like a storm, one of those winter events that seem to appear out of nowhere. No one saw it coming. A team of highly popular women—authors, bloggers, and speakers coming together—what a great idea. But it wasn't novel. Professing Christians have been making pilgrimages for decades to high-energy conferences with a star list of speakers and singers. As with so many of these other conferences, IF purported to do the work of God. However, IF was unique in that it was mostly a digital event. It was greatly effective.
The IF:Gathering held its second event in February of 2015 and involved 1200 women at the physical location, with a possible 100,000 or more watching by 40,000 live links in more than 120 countries. The ongoing influence of IF after the conference has the potential to reach hundreds of thousands of women all while flying under the radar of pastors and church leaders who may be accepting IF:Gathering at face value, not knowing anything about this group of high energy talented women leaders.
After reading the list of IF speakers and researching information about them, I have become convinced that IF poses a significant risk to Christian women, who unwittingly are submitting themselves to IF's speakers and teachers. The danger? It comes in the form of emergent ideology, spiritual formation, and contemplative spirituality (contemplative prayer is a mantra-like "prayer" practice that vitalizes the "progressive" "new" Christianity (i.e., the emerging church). Thus, I am compelled to report on my findings regarding IF.
How did IF:Gathering come about and is it ordained by God? These are questions every responsible Christian needs to ask concerning anything claiming to be a new move or revelation from God. Those questions are especially important during such a time as this, a time when the church is suffering from great deception and apostasy. Is IF influencing women to draw nearer to God or rather leading them onto a spiritually dangerous path to heresy?
IF's Beginning—A Whisper from the Sky
The 2015 IF:Gathering did not end when the conference was over. It continues to function through the network established before the conference occurred. Its influence continues through local churches and individuals who hosted the event, through social media, available videos of the event, and the "IF:Table,"* all of which have the potential to reach countless more women and evolve into a major women's movement. If that occurs, it will help set the agenda of how the future generation perceives and implements Christianity.
The first statement on their website under "Who We Are" is:
We exist to gather, equip and unleash the next generation of women to live out their purpose.1
The founder of IF:Gathering, Jennie Allen, is a bright and energetic, best-selling author, blogger, and popular speaker. She appears sincere and dedicated to ministering to people. She and her husband have been involved in ministry for a number of years. However, since she is the founder, we must consider her activity, her influences, and her statements about the birth of IF:Gathering.
Allen is a Bible teacher who had been teaching groups of girls and young women since high school. She studied at the University of Arkansas for three years, completed her B.S. in Communications at Carson Newman College in Tennessee, and graduated from Dallas Theological Seminary with a Master's in Biblical Studies in 2005. It would be two years after her graduation from DTS when she had an experience that birthed IF: Gathering.
Allen signed a multi-project contract in 2011 with Thomas Nelson, which included a series of seven DVD-based Bible studies and two trade books. Her first study released in 2011, followed by another one released in 2012. Her first trade book was also released in 2012. Allen's book Restless: Because You Were Made for More and the Restless video-based Bible study were released simultaneously in January 2014, a month before the first IF:Gathering.
Allen was also one of the speakers in the neo-emergent Nines Conference in 2014, which hosted a speaker lineup that included some of the main influences in the New Christianity movement.
How did the IF:Gathering originate? There are different and conflicting explanations given by Allen. The first account was presented by Allen in the initial IF:Gathering in Austin, Texas, 2014:
About 7 years ago, a voice from the sky—that doesn't often speak to me—but that day there was this whisper. It was the middle of the night, actually. And it was "Gather and equip your generation." And this was ridiculous, because honestly, I was a stay at home Mom, I didn't know anybody that could help me with that job. And it was a completely ridiculous statement. So ridiculous that I just, for two days my bones hurt, and I didn't know what to do with it. My bones hurt, for two days.

I thought, Okay God, what do you want me to do? Wisely my friend said, "Jennie, if it's God," cause it may not be. All voices from the sky are not always God, FYI. But, "if it's God, then He's going to give you everything you need to accomplish His purposes. So just wait." And so I waited, and that was seven years ago, guys.2
Allen eventually came to believe it was God who whispered. She would wait several years for Him to put IF: Gathering together. However, a year after the account of IF's birth that she gave in the 2014 conference, she posted another account on her blog:
Truth is, IF:Gathering began as more of a hunch than a vision.3
A month later, and one year after her first account, Allen gave another account of how the IF came about during the IF: Gathering February, 2015:
I mean, 7 years ago, 8 years ago now, I heard a voice that . . . well, okay, I didn't. This is like all different theologies right now. Okay, just give me grace. I don't know, but I'm just telling you, in the night I woke up, and I was overcome with these words, "Disciple a generation."

But I sat on it. I put it in my back pocket and said, "Okay God, if you want to do something crazy like that, you're gonna have to make it happen."4
I read Allen's book, Anything: The Prayer that Unlocked my God and My Soul, written a couple of years after her experience with the sky whisperer. In her book, Allen describes deep intimacy with God and willingness to obey Him completely. However, she does not mention anything about Sky Whisperer or his commission to organize the IF: Gathering. I find that puzzling. What better place to introduce and expound on such a life-changing intimate experience and surrender than in a book describing full surrender?
I'm willing to concede that there could be a good reason for the inconsistencies of her accounts as to how IF came about. But an individual whom God supernaturally calls to accomplish a significant work should give a credible and unambiguous account of that call. One could say, "I saw a need and did my best to meet it." However, when one says, "I heard a voice from God," a different standard is involved. The reason is because something that has a supernatural event as an origin will have a much greater weight of influence. It presents the individual as a special agent of God, just as any of the figures in the Bible whom God used to accomplish unprecedented purposes. It almost immunizes the revelation and the individual from critical examination.
Therefore, I believe it is proper and reasonable to examine Jennie Allen's statements concerning the origin of the IF: Gathering. The questions are: "Is Allen's explanations of the origin of IF:Gathering convincing and does she provide viable and credible information that concludes IF: Gathering originated from God? One should prayerfully consider those questions and ultimately should ask: if it's origin is in question and if it's founder is involved in emergent conferences, can IF:Gathering produce good fruit? The next section concerning the speakers in IF:Gathering may help answer that last question.
For a good tree does not bear bad fruit, nor does a bad tree bear good fruit. For every tree is known by its own fruit. For men do not gather figs from thorns, nor do they gather grapes from a bramble bush. (Luke 6:43-44)
IF, The Speakers: Ambassadors of God or Emergent Collaborators
If Jeannie Allen did indeed hear supernaturally from God, and if God supernaturally equipped her to organize the IF:Gathering, we would expect good fruit from the conference and the speakers. We would not expect people who are influenced by emergent, New Age, and other aberrant authors and teachers. It is logical to expect that the speakers would be stellar Christian examples.
Space does not permit me to deal with all the conference speakers, so I have chosen several whom I believe need to be examined. They are listed in alphabetical order.
Sarah Bessey
After reading portions of her book, Jesus Feminist, I get the impression Sarah Bessey believes that Christianity is stuck with the Woman Suffrage movement somewhere in the 1920s. She references radical feminist, social activist, and journalist Dorothy Day in her book and seems to draw from secular feminism. From that concept, she tries to invent a need for radical feminism in Christianity, presenting bizarre commentary on the Scriptures to back up her position. The following quote illustrates her view:
Many of the seminal social issues of our time—poverty, lack of education, human trafficking, war and torture, domestic abuse—can track their way to our theology of, or beliefs about, women, which has its roots in what we believe about the nature, purposes, and character of God.5
In the back of Jesus Feminist under "Further Reading," Bessey offers a book titled How I Changed My Mind About Women in Leadership, which includes essays from emerging church authors Tony Campolo, John Ortberg, and Bill and Lynne Hybels. Jesus Feminist also has endorsements in the book by Brian McLaren and Tony Jones. On her blog, she lists among her favorites A Generous Orthodoxy by Brian McLaren and Ragamuffin Gospel by Brennan Manning.6 She also promotes The Way of the Heart by Henri Nouwen.7 There's no question that Bessey resonates with the views of these men.
With such emergent and contemplative influences, how can good fruit be produced by this speaker?
Christine Caine
Christine Caine claims Joyce Meyer as her "spiritual mother" and lists Word of Faith preacher Sheryl Brady as a dear friend calling her "flat out the best chick preacher of the word."8 Caine has "preached" in seeker/emergent Steven Furtick's mega church in Charlotte, North Carolina. The following is transcribed from Caine's opening statement in Furtick's church:
This place is a little bit like God, take this in context, in that like you are omnipresent. You are here. You are across the room. You are down the street. You are all over the worldwide web. It is like wherever you look, here we are and it is my honor and privilege to be here, I couldn't wait.9
Caine also declared that her heart was "knitted" to Furtick. One whose heart is surrendered to God could not possibly be knitted to an individual such as Furtick. Journalist and researcher Jim Fletcher says this about Furtick:
Steven Furtick . . . mentored as he is by evangelical bigwigs like Rick Warren and Bill Hybels, felt bold enough to post a YouTube video in which he sneeringly challenged what I'd call traditional Christians to basically get out of the way, because their time is past. Presumably, to Furtick, it's the "new generation's" time now, so step aside with your stodgy hymns and expositional preaching style. . . . Masked a bit by a pious nod toward humanitarian causes, the leadership of this group is quite nasty, albeit in subtle ways.10
Further, according to the itinerary on Christine Caine's website, she will be speaking at NAR (New Apostolic Reformation) leader Bill Johnson's Bethel Church in Redding, California in August 2015 in the Bethel Women's Conference. Why does this matter? It shows a pattern of being willing to associate with people and "minister" in churches that are teaching and promoting false and dangerous teachings.11
Melissa Greene
Melissa Greene is the pastor of worship and arts at GracePointe Church in Franklin, Tennessee. The church made national headlines in January of 2015 as senior pastor, Stan Mitchell, declared his church now accepts homosexual marriage.12
When I pull up Greene's website, I immediately notice the picture of her sitting in a Yoga position. In a May 25th, 2014 message on her website titled "Worth," Greene admits to reading emerging church pioneer Brian McLaren's book, A Generous Orthodoxy (and McLaren spoke at GracePointe in the fall of 2014). Greene favorably quotes other prolific New Spirituality names: Phyllis Tickle, Richard Rohr, Frederick Buechner, Rob Bell, Nicholas Wolterstorff, Thomas Merton, Peter Gomes, Aldous Huxley—a list that reads like a veritable who's who in emergent and contemplative heresy.
In "Worth," Greene declares that, "Christianity is broad and diverse."13 Considering that many of her influences accept all religions as being of God, there is no doubt to what she means when she states this. Greene also made the audacious statement: "The most devastating fear in people's lives is the fear of God."14 She attempts to validate her statement by taking verses out of context and misapplying them. What does God's word declare?
And do not fear those who kill the body but cannot kill the soul. But rather fear Him who is able to destroy both soul and body in hell. (Matthew 10:28)

Therefore, having these promises, beloved, let us cleanse ourselves from all filthiness of the flesh and spirit, perfecting holiness in the fear of God. (2 Corinthians 7:1)
For thousands of young Christian-professing women to submit to someone like Melissa Greene could have a detrimental effect.
Jen Hatmaker
In Jen Hatmaker's book, Interrupted: When Jesus Wreck Your Comfortable Christianity, she makes it clear that she is influenced by a number of New Age/New Spirituality individuals. She quotes Catholic priest and contemplative activist Richard Rohr and emergent leader Shane Claiborne. On her blog, she promotes the book, The Circle Maker, by Mark Batterson, a book that encourages readers to draw circles around specific things in order to have more answered prayers. Batterson was inspired with this idea by an ancient sage.
In Hatmaker's book, 7: An Experimental Mutiny Against Excess, she reveals that her family takes part in a Roman Catholic ritual with mystical origins, the "Seven Sacred Pauses."15 Hatmaker got her inspiration from Seven Sacred Pauses, a book by Macrina Wiederkehr who is a spiritual director in the contemplative prayer movement. In Wiederkehr's retreats, seekers are guided through experiences of silence, contemplation and lectio divina (a contemplative practice where words and phrases from the Bible are repeated in mantra-like fashion). The "seven sacred pauses" are seven times a day to pause and pray, which Wiederkehr describes as "breathing spells for the soul."
Consider Hatmaker's statement concerning the preaching of God's Word:
I have spent half my life listening to someone else talk about God. Because of this history, I've developed something of an immunity to sermons.16
This is eerily similar to the sentiment of Sue Monk Kidd (author of The Secret Life of Bees), who once, as a conservative Southern Baptist Sunday school teacher, expressed her dissatisfaction (and eventual rejection) of the preaching of God's Word. That led Monk Kidd down a path away from the Christian faith and straight into the New Age. Today, she worships the goddess Sophia.
This disgruntlement of God's Word is so prevalent among leaders of the emerging New Spirituality church. If not preaching, then what? Is it emotionally charged conventions and books with flowering, poetic phrases that open up to spit out a toxic drop of heresy? If Hatmaker is immune to preaching, she has rejected God's method in favor of her own.
Ann VosKamp
Ann VosKamp's highly popular book, One Thousand Gifts, is peppered with favorable references to and quotes by various mystics, pantheists, and universalists. The following is a list of some of those influences:
Sarah Ban Breathnach, Teresa of Avila, Julian of Norwich, Evelyn Underhill, Brennan Manning, Annie Dillard, Thomas Aquinas, Peter Kreeft, Walter Brueggemann, Francis de Sales, Pierre Teilhard de Chardin, Henri Nouwen, and Jean-Pierre de Caussade. She also quotes mystic Catholic nun Kathleen Norris on her blog.17
You may not have heard of all these names, but in my research, I have found that they all embrace a panentheistic mystical-based spirituality. For VosKamp to quote and reference so many authors in this category shows she is embracing and absorbing the spirituality of these figures.
In the last chapter of One Thousand Gifts, "The Joy of Intimacy," Voskamp writes:
Mystical union. This, the highest degree of importance. God as Husband in sacred wedlock, bound together, body and soul, fed by His body, quenched by His blood . . . God, He has blessed—caressed. I could bless God—caress with thanks. It's our making love. God makes love with grace upon grace, every moment a making of His love for us . . . couldn't I make love to God, making every moment love for Him? To know Him the way Adam knew Eve. Spirit skin to spirit skin . . . The intercourse of soul with God is the very climax of joy . . . To enter into Christ and Christ enter into us—to cohabit.18
This is what contemplatives consider "intimacy" with God, as if God is more a lover or a boyfriend than the Creator of the Universe, the King of Kings, and our beloved Savior. This is what millions of young Christian women are being introduced to.
The question is, are Sarah Bessey, Christine Cane, Melissa Greene, Jen Hatmaker, and Ann VosKamp really called from God as they profess to be? While I won't question their sincerity, I must ask the questions: How can the IF:Gathering be ordained by God? How can Jennie Allen have supernaturally heard from God concerning her conference? And how could righteous God Almighty have sanctioned a movement that is so influenced by diabolical sources?
The IF:Gatherings promise great solutions, but in practice, they covertly chip away at biblical concepts of God, the Holy Spirit, and biblical Christianity. They are based on flawed concepts masked by alluring phrases. Like all other emerging church "coaches" and mentors, the IF leaders intend to solve the problem of what they insist is failed Christianity. They believe a replacement—New Christianity—is the solution.
Considering the influences of the speakers, the IF:Gatherings will lead to dangerous, alternate spirituality. The Conference overwhelms susceptible women with music, visuals, and emotional camaraderie. When their hearts are prepped and open, provocative questions are presented, and  answers that conflict with God's word are offered.
IF the Fruit is Good
When I was a worldling, I visited the notorious Bourbon Street in New Orleans. Fresh from the Oklahoma hills, I had never witnessed anything remotely like it. One thing that fascinated me most were the barkers. The barkers were men who stood outside of the many establishments attempting to coax passersby to enter them. They were so convincing. Their skills had been honed by trial and error. Bending to the persuasive and captivating power of their words, I entered one of those establishments. Once inside, I was shocked at the total absences of morals. Although it made my cheeks blush, and my moral upbringing urged me to leave, I was with a couple of friends and didn't want to be considered a prude. So I stayed. The longer I stayed, the more I got used to the immorality. The more I got used to it, the more I wanted of it.
The speakers at the IF:Gathering are barkers. They are luring many professing Christian women with persuasive and captivating words. A repetitive error I noticed in the Conference was that a speaker would set up a straw man, and then mix the answer to it with Scripture. She would then insist that the conclusion was a valid point. An example was when Jen Hatmaker argued that we cannot possibly know all of God. She quoted a Scripture from Romans 11:33. Her conclusion was that because we cannot know God fully, it is not detrimental to faith to have doubt. However, faith does not depend on knowledge, but trust. Lack of knowledge should not make us doubt, but rather a lack of trust. This was a prevailing theme at IF.
Hatmaker also insisted that God set us free simply to set us free; that He set us free for us. Again, this does not agree with God's Word:
For ye are bought with a price: therefore glorify God in your body, and in your spirit, which are God's. (1 Corinthians 6:20)
We were created for God's purpose, to worship and serve Him. He set us free so we could belong to Him to honor and serve Him with all our hearts, mind, bodies, and spirits.
One constant thing that made me cringe was the cavalier attitude that some of the speakers, especially Jennie Allen, exhibited toward God. At one point, Allen, says, "Darn it, darn it," and goes off on a rant implying that God is stupid, mean, and that His plan is absurd. The rant came only minutes after she declared she was nearly overcome with reverential fear of God.19
In Melissa Greene's "Worth" sermon, one comes away with the following conclusions:
Certainty is bad; Questions (and no answers) is good.

The old-fashioned faith of our parents and grandparents is outdated and irrelevant.

References to numerous mystics and emergents

The "text" (the Bible) is OK, but there is so much more to be grasped.

In the end, everyone is saved.20
As I mentioned earlier, Greene admits to reading Brian McLaren, and from the content of the "Worth" video, McLaren's spirituality has become her own. The IF leaders hope to lead as many women as possible into the same direction as Jennie Allen declares:
While I wish I were a more confident, rebellious pioneer, God had to nearly force me to the wild, new path He had for IF. I am however compelled to call as many of you as possible to the roads less traveled because there are many wandering who may never make it up to the highway.21
IF Conclusion
[God] will take this hell on earth and someday show us how hell was building heaven.22—Jennie Allen
The IF conferences are full of emotional manipulation with videos of heartbreaking stories and impassioned pleas to do something; draw near to God, have more faith, win the lost, help the less fortunate, etc. At various points in the 2015 conference, a speaker would burst out in an impassioned plea to do something about the plight of humanity as if it were the fallback position when passion was otherwise lacking.
IF's leaders insist that biblical Christianity has failed as a viable work of God and that God and they are bringing forth a cure—New Christianity.
I fear that IF's excellent adventure is advertisement for a mass departure from God's Word. Rather than having their faith built up, participants are encouraged to question "traditional" Christianity. And those who are giving the answers—the IF women—are unfortunately getting their information from emergents and mystics who present a different gospel and another Jesus.
It is addictive, this linguistic confection. The mind is overcome with giddiness. But is it of God? Or is it rather a "beautiful" seduction? I believe the latter is true.
To order copies of IF it is of God—Answering the questions of IF:Gathering, click here.
* IF:Table is a dinner hosted by one person on the second Sunday of each month. It is described as six women, four questions, two hours (https://ifgathering.com/new-to-the-table/)
Endnotes:
1. IF:Gathering website, "Who We Are": https://ifgathering.com/who-we-are.
2. Jennie Allen, 2014 IF:Gathering: https://ifgathering.com/if-gathering-2014.
3. Jennie Allen's blog, "How to Leave Normal": https://ifgathering.com/2015/01/how-to-leave-normal, January 21, 2015.
4. Jennie Allen, IF: Gathering: https://ifgathering.com/2014/09/ifgathering-2015, February 2015.
5. Sarah Bessey, Jesus Feminist: An Invitation to Revisit the Bible's View of Women (New York, NY: Howard Books), p. 169.
6. Sarah Bessey's blog: http://sarahbessey.com, December 30, 2008.
7. Ibid., July 17, 2008.
8. http://instagram.mislav.net/users/christinecaine?max_id=216035535549657297_2724891.
9. Christine Caine, Elevation Church, Code Orange Revival 2012, http://elevationchurch.org/sermons/codeorangerevival (some of her sermon can be watched at: http://www.god.tv/code-orange-revival/night-4-anything-is-possible-with-god).
10. Jim Fletcher, "'Hip' church gives biblical Christians new label: 'Hater'" (WorldNetDaily, http://mobile.wnd.com/2014/12/hip-church-gives-biblical-christians-new-label-hater/#JEfipOHtSOZJfZeD.99).
11. Read John Lanagan's article/booklet titled The New Age Implications of Bethel Church's Bill Johnson where it discusses Johnson's propensity toward "quantum spirituality" (the belief that God is in everyone).
12. Elizabeth Dias, "Nashville Evangelical Church Comes Out for Marriage Equality" (Time Magazine, January 29, 2015; http://time.com/3687368/gracepointe-church-nashville-marriage-equality).
13. Melissa Greene, "Worth" (http://melissagreenemusic.com/tag/worth, May 25, 2014, watch video at: https://vimeo.com/97252399, 22:40 minutes to 22:47 minutes).
14. Ibid, 24:18 minutes to 24:25 minutes.
15. Jen Hatmaker, 7: An Experimental Mutiny Against Excess (Nashville, TN: B & H Publishing Group, 2012, Digital Edition), Kindle location 3266.
16. Ibid., Kindle location 435.
17. Ann VosKamp, (http://www.aholyexperience.com/2006/11/memorizing-word).
18. Ann VosKamp, One Thousand Gifts (Grand Rapids, MI: Zondervan, 2010), pp. 213, 216-217.
19. Jennie Allen, IF:Gathering; Session 1- 03.
20. Melissa Greene, "Worth," op. cit.
21. Jennie Allen, "How to Leave Normal," op. cit.
22. Jennie Allen, Restless: Because You Were Made for More (Nashville, TN: W Publishing, 2013), p. 74.
To order copies of IF it is of God—Answering the questions of IF:Gathering, click here.
Author Bio:

As a professional musician, singer, and recording artist, Cedric Fisher was deeply immersed in the darkness of the secular music business and its trappings. He was addicted to drugs and alcohol. There was no thought of God in his life, but he dabbled in I Ching, Transcendental Meditation, believed strongly in reincarnation, witches and wizards, gods, and experienced demonic activities, including levitation and apparitions.  In 1978, while playing a gig in Lubbock, Texas, he decided to purchase a Bible. Early in the morning after the gig, he started reading it. Not wanting to read such a large book without knowing whether it would be interesting, he began reading the last chapter. After reading Revelation 3:20, he kneeled by the bed and prayed. He was gloriously saved and instantly delivered of addiction and the torment that had driven him to it!

Today Cedric is an ordained minister and the director of Truthkeepers, a web-based ministry warning about spiritual deception in the church. He and his wife, Cheryl, live on the East Coast where he pastors a small house church that he pioneered. His past experience helps him to identify diabolical darkness that masquerades as Christianity today. Cedric believes God has called him to not only prepare believers to be equipped to avoid deception and apostasy but also to expose the heresies that have inundated modern Christianity.
Bible Gateway is one of the most popular websites on the Internet today, ranking in the top 1000 websites worldwide. In 2010, Lighthouse Trails posted John Lanagan's article "Bible Gateway Now Gateway to Heretical Authors – Could Point Millions to Emerging Teachings " and in 2012 our own article titled "Biblegateway Teaches Readers "Lectio Divina" – a Dangerous Gateway to a New Spiritual Outlook." Thus, it isn't a surprise to see that the Zondervan/Harper Collins-owned company is promoting Rick Warren's New Age-inspired Daniel Plan. For the reasons explained in the two articles, Lighthouse Trails had to remove Bible Gateway from our  recommended resources for our readers.
While Bible Gateway is an excellent tool to look up Scriptures, the advertising for "new" spirituality teachers is a regular occurrence. For example, this week's advertisings include books by Andy Stanley and John Ortberg,
In Lanagan's 2010 article, he pointed out a statement that Bible Gateway makes about their advertising of books:
Bible Gateway offers this assurance:  "Of course, it's critical that any advertising on Bible Gateway reflects our Christian values and does not conflict with our mission. That means we carefully screen the ads that appear on Bible Gateway, and we don't use ads in ways that interfere with your ability to read and study Scripture."1
The statement also says:
[I]f you spot an ad that you consider problematic for any reason, we're listening. We want the ads to complement the site, offering you relevant and valuable services and offers.

We're very aware of the trust you place in us when you choose to use Bible Gateway, and we want to protect that trust carefully. We hope and pray that Bible Gateway will continue to be a blessing to you in your spiritual walk.
Unfortunately, even though Lanagan and others have contacted Bible Gateway about these advertisements for contemplative/emerging authors, Bible Gateway continues this marketing practice.
It's possible that some Christian ministries are tired of Bible Gateway's promotions of these new spirituality leaders. In 2012, when we last wrote about Bible Gateway, 48,000 websites were linking to Bible Gateway.com. Today, according to Alexa.com (a popular ranking website), only 36, 000 are linking in. While it's only speculation as to what happened to those 12,000 sites that are no longer linking to it, we would like to think that many of them were Christian ministries and individuals who refuse to join with Bible Gateway's compromise.
Update: Feb. 23, 2014: When this article below was written on Feb. 13, 2014, the Faith Baptist Bible College bookstore was not carrying Sarah Young's Jesus Calling (though they were carrying a couple of her other books). They had been carrying Jesus Calling last year but removed the book when Lighthouse Trails had informed the recently retired president of the book. Unfortunately, today, the book is appearing back on the college bookstore website. Lighthouse Trails had sent a copy of Warren B. Smith's new book "Another Jesus" Calling to the interim president in early February of this year. He wrote us a note thanking us for the book and saying that it would be helpful to the school.
* * * * *
As Lighthouse Trails has reported over the last several years, a fast-growing number of evangelical/Protestant colleges, seminaries, and universities are integrating contemplative spirituality (i.e., Spiritual Formation) and emerging ideologies into their schools. If you or someone you know are currently looking for a Christian college, we beseech you to check potential schools very carefully. Ask to see textbook lists, search their websites to see if they have spiritual formation programs, and find out who speaks at their student chapels. It would also be a good idea to contact the school chaplain and ask some good questions.
For many years now, Lighthouse Trails has maintained two lists on the research site. The first one is our growing list of Christian schools that ARE promoting contemplative and/or emerging: http://www.lighthousetrailsresearch.com/Colleges.htm And the second one is a small list we have put together of schools that are NOT going in that direction at this time: http://www.lighthousetrailsresearch.com/collegesgood.htm.
This brings us to the topic of this article. Today, February 12, 2014, with much dismay, Lighthouse Trails has put a stroke through Faith Baptist Bible College(in Iowa) which is one of the schools that has been on our "good"college  list for many years. At this time, we cannot in good faith recommend the school and are compelled to issue this notice of caution to our readers. It is our hope that before Faith Baptist ends up on the contemplative college list, they will set things straight. Rather than remove their name altogether, we have crossed it out with the hopes that it might be able to remain on that "good" list.
The decision was made primarily because of the ongoing promotion and selling of contemplative-promoting authors in their bookstore (Sarah Young, Gary Thomas (also being used in their course M‐LC 648), John Ortberg, Brennan Manning, Peter Scazzero, Calvin Miller, Philip Yancey, Ken Boa, N. T. Wright (used in their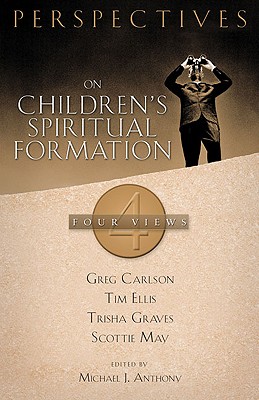 course B‐AN 821), Beth Moore, Mark Driscoll,  Brother Lawrence, and many others. They are even carrying the Thomas Merton promoting book Perspectives on Children's Spiritual Formation. You can find information on each of these authors on our research site).
Over the past several years, Lighthouse Trails editors have had occasional correspondence with the recently retired president of Faith Baptist, Dr. James Maxwell. As a matter of fact, Dr. Maxwell wrote a great informative article a few years ago titled "The New Spirituality." In that article, he rightly identified contemplative prayer as the vehicle through which the New Spirituality was entering the church. He footnoted Lighthouse Trails' research as well. Based on that article and from correspondence we have had with Dr. Maxwell, we have been assured that he shares the same strong concerns that Lighthouse Trails has on this issue.
In 2011, Lighthouse Trails wrote a letter to Dr. Maxwell. The following is a shortened version of that letter with the key points:
Dear Dr. Maxwell,

. . .  We learned recently that the accreditation Faith holds nationally is with Association for Biblical Higher Education. We learned about this while writing an article (http://www.lighthousetrailsresearch.com/blog/?p=7733)  about Christian school accreditation and how ABHE is requiring member schools to incorporate "spiritual formation" into the lives of their students. While we realize that each school is given some liberty as to how they interpret and implement spiritual formation, we have strong concerns because the term spiritual formation was pioneered into the evangelical church by those who promote a mystical contemplative spirituality (Richard Foster, Dallas Willard, etc), and when you point students to "spiritual formation," you will ultimately be pointing them to these and other similar writers. We know that Faith is now beginning to use that term, saying that their spiritual formation will be a good one.

. . . . As just one example (a serious one) to back up our concerns, in your bookstore, under recommended books, in the Prayer section, you list just one book, and that is a book by homosexuality sympathizer, contemplative advocate, Phil Yancey. http://www.fbbcbooks.com/servlet/the-Books-cln-Christian-Living-cln-Prayer/Categories  Do you realize what is in that book? It is basically a primer on contemplative spirituality. In the back of the book he recommends resources from people like Catholic convert Peter Kreeft, emerging darling Phyllis Tickle, of course Richard Foster, and many others of the same caliber. How did this recommendation come to be on Faith's site? . . . However, you can remove the book but another will take its place if this issue isn't dealt with properly [Note: while that book appears to no longer be on the Faith bookstore website, other books by Yancey are].

I know you received a letter recently from a Dr. ______ with his concerns. You stated to him that Faith was not going to practice or incorporate contemplative spirituality, but Dr. Maxwell, how are you warning your faculty and students? How can you be so sure that some of them are not at home in the evenings reading Richard Foster, Henri Nouwen, Dallas Willard, or Phil Yancey? They are probably reading Yancey as you have the book readily recommended to them.  I have often wondered these past few years why your school did not ever have your professors or students read A Time of Departing. To date, there is no other book that covers this matter in the well documented, logical and biblical manner that this book does.
Now two years later, Faith Baptist Bible is still carrying books by contemplative authors and using a smattering of them in their classrooms. And the accreditation with ABHE is still in effect. It is because of these things that Lighthouse Trails can no longer safely recommend Faith Baptist to our readers as a school that is free from the contemplative influence.
If you are not acquainted with ABHE, please read our article "An Epidemic of Apostasy – How Christian Seminaries Must Incorporate "Spiritual Formation" to Become Accredited." In that article, we document that ABHE intends to insure that all accrediting member schools will fall into step with a vigorous Spiritual Formation (i.e., contemplative) program. Faith Baptist will be no exception!
We've already done the homework here for nearly 12 years. So please read our "Epidemic of Apostasy" article if you never have. It connects the dots. But we'll give one convincing example now that for a school to be aligned with ABHE for accreditation will mean theological and spiritual suicide for a college in the long run (from a biblical point of view). As you can see on this page here, ABHE is partnered with a
number of various organizations (about eight of them). These partnerships are not some kind of loose association. On the contrary, ABHE utilizes their "cutting-edge services." One of the partnerships is with Spiritual Transformation Inventory. Long story short (see our article for more), this is basically an assessment tool on how well a school is integrating Spiritual Formation and the "spiritual disciplines" and practices into its school. There are numerous things we could show you, but let's take a look at the STI's  Connected Life Workbook.  In the book, under REFERENCES ON SPIRITUAL DISCIPLINES/PRACTICES (p. 23), there is a who's who of contemplative mysticism proponents some of which are Dallas Willard, Richard Foster, Henri Nouwen, David Benner, Ruth Haley Barton, and so forth. The workbook encourages students to "develop a contemplative prayer life" (p. 19). The book focuses on how well the individual feels and experiences "God's presence" (obtaining a low score if the feeling or experience is small). It includes a section on how to hear God's voice while practicing being still and repeating portions of Scripture. This workbook is a classic example of pushing contemplative prayer. ABHE uses this assessment tool to help steer member schools in obtaining and keeping their accreditation. Do the math—it all adds up.
Lighthouse Trails has witnessed many once-solid Christian colleges and seminaries take those first small, seemingly insignificant steps toward the contemplative deception. Once a school starts down that path, the momentum picks up, and before you know it, that school is wholeheartedly embracing this dangerous heretical spirituality.
While the interim president at Faith Baptist Bible College & Seminary did accept a copy of "Another Jesus" Calling and some other materials from us last month, we have yet to see the bookstore cleaned up. After over two years of pleading with the school to remove these books, we are skeptical that it will happen now.
In December of 2013, we sent the following note to Dr. Maxwell as a final effort before he retired:
Dr. Maxwell, in reviewing Faith's "module textbook" list, we found that one of the classes is using Gary Thomas' book Sacred Marriage where Thomas references a tantric sex teacher a dozen times (M‐LC 648 Marriage Counseling Prb. & Case Studies Newman Sacred Marriage).  We wrote about Thomas' book. Here is the link to that article: http://www.lighthousetrailsresearch.com/blog/?p=2515.  We can't figure out why a school like Faith is willing to use a book by a major contemplative figure like Thomas (in his book Sacred Pathways, he tells readers to repeat a word for 20 minutes) but will not use a book like A Time of Departing in their classes, especially when they have had a president who understands the seriousness. We find that so strange. But we are beginning to wonder if our efforts to warn Faith Baptist are just words blowing in the wind.
Related Material:

The "New" Emerging Theology Breeds Atheism in a Generation of Young People
Veritas Seminary Conference Teacher, Lee Strobel, a "Supporter" of Son's Heavily Contemplative Ministry
In Need of a Pastor for Your Church? Try Looking at NON-Contemplative Colleges
Letter from the Editor: Friend's Husband Angry at Lighthouse Trails – Says LT Lies About Liberty University's Contemplative Propensities
Teresa of Avila Comes to Christian College
More articles in our Contemplative Colleges category
Greetings Lighthouse Trails:
I never thought I would be writing you, but I would like to tell you how much I appreciate your efforts, for few are those doing your type of ministry, certainly not in my experience, especially at the local level by church leadership! Let me get straight to the point of my writing—my wife and I have been attending an Evangelical Free Church for approximately five years now, but recently things are beginning to snowball in several areas.
One of those areas is that of Spiritual Formation and some other "mystical" directions such as an Emergent-type communion at our ladies retreat (darkened room, candles, veils, prayer stations, candlelight, ect.) along with the current teaching from Henry Blackaby's Experiencing God in a Sunday School class.  On the heels of this, there was a series begun in the regular preaching service based upon [contemplative author] John Ortberg's book The Life You've Always Wanted, in which his book was used four weeks running right alongside the Bible in the pulpit!  In the course of this (which was stopped due to the protests of a few), [mystic] Meister Eckhart was quoted in the Sunday bulletin. Over this, I've had several encounters with church leadership, all to no avail, and now unquestionably I've become a 'marked man' due to my protests.
All this to say that only recently I went to the National E-Free website only to find the following recommendations in their online magazine, seemingly one more organization lost to this movement.  My primary motive in writing you is merely to inform you regarding this group as well since I haven't read much, if anything about them in your writings [editor's note: We have written a few times about the EFCA, the most recent time here]. I am a former pastor and have a small e-mail list. Following is a portion of what I sent those on my list:
"FROM MY DESK:  Periodically I like to peruse the website of the national E-free church just as a matter of seeing what might be going on.  This particular site is generally not a fountainhead of information, often at least for me, leaving much unanswered and generally dealing only in the most general and accommodating ways with the subject matter.  Much to my surprise this time I found the following recommended list of books and authors, all of which indicated to me that this national headquarters is, for lack of a better expression, "coming out of the closet" and recommending to all the member and affiliated people and churches contemplative spirituality!

None of the books were written by men like D.L. Moody or G. Campbell Morgan, or Hudson Taylor, or even George Muller, or any other of a plethora of men whose lives and teachings have been respected for many, many years.  No, all of these authors are garnering their information from spiritual disciplines 'outside' the confines of Scripture and blending them, if you please, with their own twisted and manipulated version of biblical teachings.  These authors draw from sources such as psychology in its many forms, Quakerism, Hinduism, Catholicism, Zen Buddhism, and many other so-called religious traditions.  So the question becomes: how long will it take for these recommendations to begin having their effect in your local church?

Some of these names were unfamiliar to me, so I did my due diligence and to my utter astonishment–%100 of these authors are deeply involved in the Spiritual Transformation movement.  Something else I picked up along the way was that the common mantra amongst them is becoming "can't we all just get along." I suppose this is intended to deflect any opposition to their introduction of a false spirituality into the churches.  Keep in mind these books were recommended by participating E-Free pastors; what might this tell you?"
From the recommended resources of the Evangelical Free Church magazine website [most of these names can be found on the Lighthouse Trails Research site]:
Ruth Haley Barton. Invitation to Solitude and Silence: Experiencing God's transforming presence and Sacred Rhythms: Arranging our lives for spiritual transformation
David G. Benner. Sacred Companions: The gift of spiritual friendship and direction and Desiring God's Will: Aligning our hearts with the heart of God (available from Amazon.com)
 — (His) life's work has been directed toward the promotion of the well-being of the inner life of persons, focusing in particular on the interaction of psychological and spiritual dynamics.  The underlying passion of his life has been the understanding and pursuit of transformation – not merely healing or even growth, but the unfolding of the self associated with a journey of awakening.  This has been the focus of his more than three decades of work in psychoanalytic psychotherapy and his more recent work as a spiritual guide to those who seek awakening and transformation through spiritual openness and contemplative stillness in action.
— David is a faculty member of The Rohr Institute's Living School for Action and Contemplation where he serves as a Master Teacher. He currently makes this the exclusive venue for his teaching because of the deep congruence between the Rohr Institute's core principles and his own – specifically, his conviction that the understanding and facilitation of transformation cannot be restricted to the best contemporary psychological and spiritual insights but must be grounded in the perennial wisdom tradition.

— The Rohr Institute's Living School for Action and Contemplation provides such a course of study grounded in the Christian mystical tradition. Cultivating a contemplative mind through teachings and practices, students deepen their awareness of our common union with Divine Reality and all beings.

The Rohr Institute's Living School offers students exclusive access to learn directly from Fr. (Fr. =Father) Richard Rohr, other core faculty, and invited master teachers. Fr. Richard is a Franciscan of the New Mexico Province, and the Founder of the Center for Action and Contemplation, Strongly influenced by the Franciscan (as in Catholic) Alternative Orthodoxy
Mark Buchanan. The Holy Wild: Trusting in the character of God and The Rest of God: Restoring your soul by restoring Sabbath
Bruce Demarest. Satisfy Your Soul: Restoring the heart of Christian spirituality
Brennan Manning. Abba's Child: The cry of the heart for intimate belonging
 M. Robert Mulholland. Invitation to a Journey: A road map for spiritual formation
John Ortberg. The Life You've Always Wanted: Spiritual disciplines for ordinary people
Peter Scazzero. The Emotionally Healthy Church: A strategy for discipleship that actually changes lives and Emotionally Healthy Spirituality: Unleash a revolution in your life in Christ
Dallas Willard. The Spirit of the Disciplines: Understanding how God changes lives and Renovation of the Heart: Putting on the character of Christ
[This note is at the bottom of the EFCA page]: * These resources are recommended by Cedarly Pastors Retreat. While Cedarly does not necessarily endorse every position of every writer, each of the resources listed has important things to say about our relationship with the Lord Jesus and the growth and nurture of that relationship.  [note from the LT reader: And each of them has its own brand of heresy!]