Posts Tagged 'Ray Yungen'
by Ray Yungen
In 2 Corinthians 1:9, the apostle Paul says:
"But we had the sentence of death in ourselves, that we should not trust in ourselves, but in God which raiseth the dead."
The verse does not say we should trust in ourselves who are God—it says we should not trust in ourselves but trust in God. God is a personal Being, not the Universe, not a spirit guide, and most certainly not humanity.
The reason the New Age is wrong is that it takes devotion, trust, and glory away from the One who created us and gives it to man and the rebellious familiar spirits who deceive man into self-glorification. An analogy of this would be that of an artist's canvas or paint—rather than the artist taking credit for the painting, the canvas or paint takes the credit.
That is why the Gentile nations were separated from the true God. They were the metaphysicians of old (the Mystery Schools) "who changed the truth of God into a lie, and worshipped and served [honored] the creature [man] more than the Creator [God], who is blessed forever. Amen" (Romans 1:25).
This folly was due to the same error that millions are making right now. They turned to the realm of familiar spirits for guidance, just as people are doing today.
There is one account in particular that brings out what I want to convey. It is found in Acts 16:16-19:
And it came to pass, as we went to prayer, a certain damsel possessed with a spirit of divination [familiar spirit] met us, which brought her masters much gain by soothsaying [psychic predictions]: The same followed Paul and us, and cried, saying, "These men are the servants of the most high God, Which shew unto us the way of salvation." And this did she many days. But Paul, being grieved, turned and said to the spirit, "I command thee in the name of Jesus Christ to come out of her." And he came out the same hour. And when her masters saw that the hope of their gains was gone, they caught Paul and Silas, and drew them into the marketplace and unto the rulers.
These verses show four things that are critical to understanding the nature and aim of the New Age movement:
1. The spirit was the source of her power, not some latent faculty inherent in the human makeup. When it went, her ability was gone.
2. The spirit was accurate to a high degree. Otherwise she would not have brought her masters "much gain." You don't become a success with a poor showing.
3. Paul and the spirit were not on the same side. This is quite evident by the fact that he cast it out of her.
4. Most important of all, the spirit tried to identify itself with God. When it followed Paul and Silas, it was saying the truth, "These men show us the way of salvation." By doing this, the spirit could continue its practice of deceiving all concerned and perhaps later undo what Paul's ministry had accomplished.
These spirits are doing the same thing today. This girl, no doubt, believed that it was her inner divinity giving her the information that was so effective in aiding the community. The truth of the matter is, when you say you have connected with your inner divinity and that you are God, sadly, you have joined the ranks of those who, "Professing themselves to be wise [knowing the truth], they became fools [absurd], and changed the glory of the uncorruptible God into an image made like to corruptible man" (Romans 1:22-23).
Swami Muktananda was one of the most admired and respected New Age leaders during the 1970s and early 1980s. He was thought by many to be the virtual embodiment of the God-realized master. He told His disciples:
"Kneel to your own self. Honor and worship your own Being. Chant the mantra always going on within you. Meditate on your own self. God dwells within you as you."1
When Muktananda died in 1982, one of his closest followers revealed that his master "ended as a feeble-minded, sadistic tyrant luring devout little girls to his bed every night with promises of grace and self-realization."2 Without realizing he was echoing the truth of the verses just quoted, he concluded:
There is no absolute assurance that enlightenment necessitates the moral virtue of a person. There is no guarantee against the weakness of anger, lust, and greed in the human soul. The enlightened are on an equal footing with the ignorant in the struggle against their own evil.3
It is very clear that the metaphysical explosion that our society is currently immersed in is a continuation of what Leviticus 19:31 warned against:
"Regard not them that have familiar spirits, neither seek after wizards [metaphysicians], to be defiled by them: I am the Lord your God. "
On this basis alone, Christians have a duty to challenge the validity of the New Age [New Spirituality] message that we are God.
Notes:
1. David Eastman, "Kundalini Demystified" (Yoga Journal, September/October 1985), p. 43.
2. "Baba Beleaguered" (Yoga Journal, July/August 1985), p. 30, (reprinted from CoEvolution Quarterly Winter 1983).
3. Stan Trout, excerpts from an open letter (Yoga Journal, July/August 1985), p. 30.
Update: Feb. 23, 2014: When this article below was written on Feb. 13, 2014, the Faith Baptist Bible College bookstore was not carrying Sarah Young's Jesus Calling (though they were carrying a couple of her other books). They had been carrying Jesus Calling last year but removed the book when Lighthouse Trails had informed the recently retired president of the book. Unfortunately, today, the book is appearing back on the college bookstore website. Lighthouse Trails had sent a copy of Warren B. Smith's new book "Another Jesus" Calling to the interim president in early February of this year. He wrote us a note thanking us for the book and saying that it would be helpful to the school.
* * * * *
As Lighthouse Trails has reported over the last several years, a fast-growing number of evangelical/Protestant colleges, seminaries, and universities are integrating contemplative spirituality (i.e., Spiritual Formation) and emerging ideologies into their schools. If you or someone you know are currently looking for a Christian college, we beseech you to check potential schools very carefully. Ask to see textbook lists, search their websites to see if they have spiritual formation programs, and find out who speaks at their student chapels. It would also be a good idea to contact the school chaplain and ask some good questions.
For many years now, Lighthouse Trails has maintained two lists on the research site. The first one is our growing list of Christian schools that ARE promoting contemplative and/or emerging: http://www.lighthousetrailsresearch.com/Colleges.htm And the second one is a small list we have put together of schools that are NOT going in that direction at this time: http://www.lighthousetrailsresearch.com/collegesgood.htm.
This brings us to the topic of this article. Today, February 12, 2014, with much dismay, Lighthouse Trails has put a stroke through Faith Baptist Bible College(in Iowa) which is one of the schools that has been on our "good"college  list for many years. At this time, we cannot in good faith recommend the school and are compelled to issue this notice of caution to our readers. It is our hope that before Faith Baptist ends up on the contemplative college list, they will set things straight. Rather than remove their name altogether, we have crossed it out with the hopes that it might be able to remain on that "good" list.
The decision was made primarily because of the ongoing promotion and selling of contemplative-promoting authors in their bookstore (Sarah Young, Gary Thomas (also being used in their course M‐LC 648), John Ortberg, Brennan Manning, Peter Scazzero, Calvin Miller, Philip Yancey, Ken Boa, N. T. Wright (used in their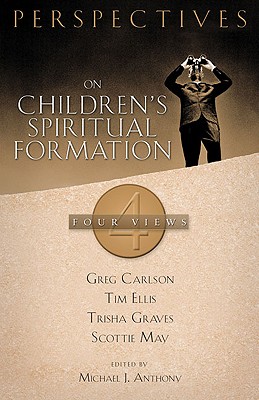 course B‐AN 821), Beth Moore, Mark Driscoll,  Brother Lawrence, and many others. They are even carrying the Thomas Merton promoting book Perspectives on Children's Spiritual Formation. You can find information on each of these authors on our research site).
Over the past several years, Lighthouse Trails editors have had occasional correspondence with the recently retired president of Faith Baptist, Dr. James Maxwell. As a matter of fact, Dr. Maxwell wrote a great informative article a few years ago titled "The New Spirituality." In that article, he rightly identified contemplative prayer as the vehicle through which the New Spirituality was entering the church. He footnoted Lighthouse Trails' research as well. Based on that article and from correspondence we have had with Dr. Maxwell, we have been assured that he shares the same strong concerns that Lighthouse Trails has on this issue.
In 2011, Lighthouse Trails wrote a letter to Dr. Maxwell. The following is a shortened version of that letter with the key points:
Dear Dr. Maxwell,

. . .  We learned recently that the accreditation Faith holds nationally is with Association for Biblical Higher Education. We learned about this while writing an article (http://www.lighthousetrailsresearch.com/blog/?p=7733)  about Christian school accreditation and how ABHE is requiring member schools to incorporate "spiritual formation" into the lives of their students. While we realize that each school is given some liberty as to how they interpret and implement spiritual formation, we have strong concerns because the term spiritual formation was pioneered into the evangelical church by those who promote a mystical contemplative spirituality (Richard Foster, Dallas Willard, etc), and when you point students to "spiritual formation," you will ultimately be pointing them to these and other similar writers. We know that Faith is now beginning to use that term, saying that their spiritual formation will be a good one. 

. . . . As just one example (a serious one) to back up our concerns, in your bookstore, under recommended books, in the Prayer section, you list just one book, and that is a book by homosexuality sympathizer, contemplative advocate, Phil Yancey. http://www.fbbcbooks.com/servlet/the-Books-cln-Christian-Living-cln-Prayer/Categories  Do you realize what is in that book? It is basically a primer on contemplative spirituality. In the back of the book he recommends resources from people like Buddhist sympathizer Catholic convert Peter Kreeft, emerging darling Phyllis Tickle, of course Richard Foster, and many others of the same caliber. How did this recommendation come to be on Faith's site? . . . However, you can remove the book but another will take its place if this issue isn't dealt with properly [Note: while that book appears to no longer be on the Faith bookstore website, other books by Yancey are].

I know you received a letter recently from a Dr. ______ with his concerns. You stated to him that Faith was not going to practice or incorporate contemplative spirituality, but Dr. Maxwell, how are you warning your faculty and students? How can you be so sure that some of them are not at home in the evenings reading Richard Foster, Henri Nouwen, Dallas Willard, or Phil Yancey? They are probably reading Yancey as you have the book readily recommended to them.  I have often wondered these past few years why your school did not ever have your professors or students read A Time of Departing. To date, there is no other book that covers this matter in the well documented, logical and biblical manner that this book does.
Now two years later, Faith Baptist Bible is still carrying books by contemplative authors and using a smattering of them in their classrooms. And the accreditation with ABHE is still in effect. It is because of these things that Lighthouse Trails can no longer safely recommend Faith Baptist to our readers as a school that is free from the contemplative influence.
If you are not acquainted with ABHE, please read our article "An Epidemic of Apostasy – How Christian Seminaries Must Incorporate "Spiritual Formation" to Become Accredited." In that article, we document that ABHE intends to insure that all accrediting member schools will fall into step with a vigorous Spiritual Formation (i.e., contemplative) program. Faith Baptist will be no exception!
We've already done the homework here for nearly 12 years. So please read our "Epidemic of Apostasy" article if you never have. It connects the dots. But we'll give one convincing example now that for a school to be aligned with ABHE for accreditation will mean theological and spiritual suicide for a college in the long run (from a biblical point of view). As you can see on this page here, ABHE is partnered with a
number of various organizations (about eight of them). These partnerships are not some kind of loose association. On the contrary, ABHE utilizes their "cutting-edge services." One of the partnerships is with Spiritual Transformation Inventory. Long story short (see our article for more), this is basically an assessment tool on how well a school is integrating Spiritual Formation and the "spiritual disciplines" and practices into its school. There are numerous things we could show you, but let's take a look at the STI's  Connected Life Workbook.  In the book, under REFERENCES ON SPIRITUAL DISCIPLINES/PRACTICES (p. 23), there is a who's who of contemplative mysticism proponents some of which are Dallas Willard, Richard Foster, Henri Nouwen, David Benner, Ruth Haley Barton, and so forth. The workbook encourages students to "develop a contemplative prayer life" (p. 19). The book focuses on how well the individual feels and experiences "God's presence" (obtaining a low score if the feeling or experience is small). It includes a section on how to hear God's voice while practicing being still and repeating portions of Scripture. This workbook is a classic example of pushing contemplative prayer. ABHE uses this assessment tool to help steer member schools in obtaining and keeping their accreditation. Do the math—it all adds up.
Lighthouse Trails has witnessed many once-solid Christian colleges and seminaries take those first small, seemingly insignificant steps toward the contemplative deception. Once a school starts down that path, the momentum picks up, and before you know it, that school is wholeheartedly embracing this dangerous heretical spirituality.
While the interim president at Faith Baptist Bible College & Seminary did accept a copy of "Another Jesus" Calling and some other materials from us last month, we have yet to see the bookstore cleaned up. After over two years of pleading with the school to remove these books, we are skeptical that it will happen now.
In December of 2013, we sent the following note to Dr. Maxwell as a final effort before he retired:
Dr. Maxwell, in reviewing Faith's "module textbook" list, we found that one of the classes is using Gary Thomas' book Sacred Marriage where Thomas references a tantric sex teacher a dozen times (M‐LC 648 Marriage Counseling Prb. & Case Studies Newman Sacred Marriage).  We wrote about Thomas' book. Here is the link to that article: http://www.lighthousetrailsresearch.com/blog/?p=2515.  We can't figure out why a school like Faith is willing to use a book by a major contemplative figure like Thomas (in his book Sacred Pathways, he tells readers to repeat a word for 20 minutes) but will not use a book like A Time of Departing in their classes, especially when they have had a president who understands the seriousness. We find that so strange. But we are beginning to wonder if our efforts to warn Faith Baptist are just words blowing in the wind.
Related Material:

The "New" Emerging Theology Breeds Atheism in a Generation of Young People
Veritas Seminary Conference Teacher, Lee Strobel, a "Supporter" of Son's Heavily Contemplative Ministry
In Need of a Pastor for Your Church? Try Looking at NON-Contemplative Colleges
Letter from the Editor: Friend's Husband Angry at Lighthouse Trails – Says LT Lies About Liberty University's Contemplative Propensities
Teresa of Avila Comes to Christian College
More articles in our Contemplative Colleges category
By Ray Yungen
The meditation most of us are familiar with involves a deep, continuous thinking about something. But New Age meditation does just the opposite. It involves ridding oneself of all thoughts in order to still the mind by putting it in the equivalent of pause or neutral. A comparison would be that of turning a fast-moving stream into a still pond. When meditation is employed by damming the free flow of thinking, it holds back active thought and causes a shift in consciousness. This condition is not to be confused with daydreaming, where the mind dwells on a subject. New Age meditation works as a holding mechanism until the mind becomes thoughtless, empty and silent.
The two most common methods used to induce this thoughtless state are breathing exercises, where attention is focused on the breath, and a mantra, which is a repeated word or phrase. The basic process is to focus and maintain concentration without thinking about what you are focusing on. Repetition on the focused object is what triggers the blank mind. Since mantras are central to New Age meditation, it is important to understand a proper definition of the word. The translation from Sanskrit is man,meaning to think and tra, meaning to be liberated from. Thus, the word literally means to escape from thought. By repeating the mantra, either out loud or silently, the word or phrase begins to lose any meaning it once had. The conscious thinking process is gradually tuned out until an altered state of consciousness is achieved. But this silence is not the final objective; its attainment is only a means to an end. What that end entails was aptly described by English artist Vanora Goodhart after she embarked on the practice of zen meditation. She recounted:
[A] light began seeping through my closed eyelids, bright and gentle at first, but growing more and more intense … there was a great power and strength in this Light … I felt I was being drawn upwards and in a great and wonderful rush of power that rose eventually to a crescendo and bathed me through and through with glorious, burning, embracing Light.
Such dynamic experiences as this are what New Age mysticism is really all about … not just believing in some doctrine or a faith that is supported by some creed but rather a close personal contact with a powerful Presence. The renowned occultist Dion Fortune acknowledged: 'shifting the consciousness is the key to all occult training.' In other words, meditation is the gateway to the 'light' Goodhart experienced. The ultimate objective of the meditation effort lies in the concept called the higher self. This is thought to be the part of the individual linked to the divine essence of the Universe, the God part of man. The goal is to become attuned with the higher self, thus facilitating the higher self's emergence into the physical realm bringing the practitioner under the guidance and direction of God. This connection is referred to in New Age circles as: awakening, transformation, enlightenment, self-realization, cosmic consciousness and superconsciousness. This is also why an interchangeable term for New Age is metaphysics. Metaphysics means that which is beyond the physical realm (the unseen realm) and being intimately connected to those powers not perceived by the normal five senses."
The link below is to an interview Stand Up For the Truth radio had this week with Calvary Chapel pastor Chris Quintana. The interview is addressing our recent posts about the Calvary Chapel bookstore carrying The Daniel Plan. During the interview, Chris relayed a situation that recently took place wherein the Calvary Chapel bookstore told Warren Smith (who had stopped in there with Chris and Ray Yungen during a recent conference at Chris' church) that they carried Jesus Calling but because it was controversial, they kept it in the back room.
http://standupforthetruth.com/files/2014/01/When-denominations-shift.mp3
Yesterday, we verified that the Calvary Chapel store is still selling the book from the back room. A woman who is an acquaintance of Warren Smith and had heard from Warren about the "back room" copies has given us permission to relay this to our readers. She entered the store, searched for Jesus Calling in the devotional section, and when not finding it, she approached a store clerk and asked if the store was carrying Jesus Calling. The clerk told her it was being kept in a back room. The clerk then disappeared and returned a few moments later with a copy. The woman purchased the book and left (she'll be using it for research purposes).
We find both the implications as well as the ramifications troubling with this kind of practice. The implication of keeping a particular book out of the public's view and hidden in the back room,  available only to those who request it, is that while they know the book is problematic, it is also a best seller, and because of it being in high demand, this takes more precedence over whether the book is trustworthy and biblically sound. Another implication is that there are supposedly some Christians who are behind the times (old-fashioned, if you will) and obviously won't accept a controversial book because they are stuck in the old ways; and methods must be implemented to bring forth the new way even if it means being sneaky about it (remember that interview called Tides of Change a number of years ago between Rick Warren and Leonard Sweet where they talk about "new frontiers," "changing times," and the "new spirituality"). It also implies that while a bookstore manager realizes a book is controversial, he must keep his promotion of it in secret because he lacks evidence to show the book is OK from a scriptural point of view (i.e., God's point of view).
The ramification of all this is that it is providing a further open door for spiritual deception to enter the Calvary Chapel movement.
Jesus said to let your yes be yes and your no be no. If a Christian bookstore believes a certain book is a valuable addition to the body of Christ, then that book should be put on a visible shelf for all to see, without shame or secrecy, and that bookstore manager should also be able to provide proof that the book is biblically sound. And, on the other hand, if a Christian bookstore believes a book is heretical, then that book should not be made available to the public at all because it puts the public in harm's way. Scripture admonishes us to live our lives in the light and not in darkness.
Lighthouse Trails is well acquainted with a number of Christian men and women who have tried to warn leaders of the Calvary Chapel movement for several years - Roger Oakland, Chris Lawson, and Mike Oppenheimer, all formerly part of Calvary Chapel, are three Lighthouse Trails authors who fall in this category. Eventually each of these three men left the movement when their warnings were not welcomed any longer.
It is not just Calvary Chapel that is struggling with spiritual deception – virtually every Christian denomination is going through the same battle as the Spiritual Formation (i.e. contemplative spirituality) movement and emerging church ideology are sweeping through like a plague in Egypt. How can a church or denomination protect itself against this overwhelming spiritual deception that is threatening all of Christianity today? By refusing to compromise even under the pressure of popular opinion and by staying true to the Gospel of Jesus Christ.
As Warren B. Smith's new book, "Another Jesus" Calling has shown, the "Jesus" of Jesus Calling contradicts the Jesus of the Bible. While we realize the "Jesus" of Jesus Calling makes people feel good about themselves (so we are told) and some say he comforts them, if he is a false Christ then he is seducing them and deceiving them.
But let your communication be, Yea, yea; Nay, nay: for whatsoever is more than these cometh of evil. Matthew 5:37

Be sober, be vigilant; because your adversary the devil, as a roaring lion, walketh about, seeking whom he may devour: whom resist stedfast in the faith, knowing that the same afflictions are accomplished in your brethren that are in the world.  But the God of all grace, who hath called us unto his eternal glory by Christ Jesus, after that ye have suffered a while, make you perfect, stablish, strengthen, settle you. 1 Peter 5:8-10

. . . that ye may be blameless and harmless, the sons of God, without rebuke, in the midst of a crooked and perverse nation, among whom ye shine as lights in the world. Philippians 2:15
How interesting that while Calvary Chapel Distribution seems to be biting at the bit to bring in books like Jesus Calling and The Daniel Plan (books that are clearly promoting the "new" spirituality), you won't find one book by a Lighthouse Trails author anywhere on their store site. Calvary Chapel pastors who want a book by Ray Yungen, Warren Smith, or Roger Oakland must buy their books elsewhere (and there are a number of them that do that – of this we can testify). But apparently, those who want books by Rick Warren, Sarah Young, Gary Thomas, Catholic convert J. Budziszewski, Philip Yancey and other contemplative proponents, if you can't find them on the store shelves, you need look no further than the Calvary Chapel back room.
Note: Calvary Chapel distribution was carrying several Lighthouse Trails books until 2009. Shortly afterward, we issued this article: "SPECIAL REPORT: Calvary Chapel Termination Has Profound Implications." 
Update: Shortly after we posted the article above, John Lanagan from My Word Like Fire ministries sent us a link to Calvary Distribution's store showing that they are presently carrying God Calling for Kids (for 3-7 year olds)! This edition is a remake of the New Age channeled book God Calling that inspired Sarah Young to write Jesus Calling. In "Another Jesus" Calling, Warren Smith quotes Harvest House's Encyclopedia of New Age Beliefs regarding God Calling:
The encyclopedia . . . explains that channeling is a form of mediumship and "is a practice forbidden (Deuteronomy 18:9-12)." This Scripture specifically warns that "a consulter with familiar spirits" is an abomination unto the Lord. Also in this encyclopedia, under the heading titled "Impersonations and Denials of Christianity," God Calling is cited as an example of a channeled New Age book "replete with denials of biblical teaching" as it "subtly encourages psychic development and spiritistic inspiration under the guise of Christ's personal guidance . . . and often misinterprets Scripture." (from pp. 25-26, "Another Jesus" Calling)
Folks, this is serious what is happening to Christianity today.

Corban University of Salem, Oregon used to be called Western Baptist College. It used to be a Christian college that did not promote contemplative spirituality or the emerging church, and it used to be on the Lighthouse Trails "good" Christian colleges list (colleges that don't promote Spiritual Formation). But that was then, and today is a new day for Corban University.
Lighthouse Trails has watched the slow but steady change at Corban for the last several years, hoping it would not begin to fully engage in the Spiritual Formation movement. But a recent headline about Corban caught the attention of Lighthouse Trails editors who were compelled to respond. The headlines of that article read: "Corban University Signs Unique Partnership Agreement With Mars Hill Church." In that article, it states:
Starting in the fall of 2014, Corban University of Salem, Ore. and Mars Hill Church will offer a 24-credit Bible certificate at the Mars Hill Bellevue, Wash. location. Classes are slated to begin in the fall of 2014.

The curriculum will include Bible and Theology Foundation, Ministry Skills Foundation, Introduction to Bible, Introduction to Theology, Christian Worldview and Apologetics, Biblical Spiritual Formation, Gospels, Bible Study Methods.

"We are anticipating a great, ongoing relationship with Mars Hill Church, pending approval of the Northwest Commission on Colleges and Universities," said Corban Provost Matt Lucas.
The article talks about the huge influence that Mars Hill (home to Mark Driscoll)  has with "15 locations in five different states, reaching millions around the world." Mark Driscoll has been the topic of several LT articles because of his promotion of contemplative spirituality and other emerging beliefs (see our research links and video below documenting Driscoll's mockery of biblical eschatology related to the last days and the Lord's return).
Lighthouse Trails first became involved with Corban University (then Western Baptist) in 2002, when it was discovered that a summer youth theater day camp being held at Corban was introducing children attending the camp to visualization techniques. An editor at Lighthouse Trails arranged a meeting with three Corban professors to explain the concerns (it so happened that one of the LT editor's children was attending that camp). At that time, the concerns by Lighthouse Trails were dismissed by the professors as erroneous. The LT editor took that opportunity to warn Corban professors that if they did not take a pro-active stand against the contemplative prayer movement and the emerging church and make sure all of their instructors understood the dangers, in time, the school would become an adherent to these heretical teachings.
Shortly after  A Time of Departing by Ray Yungen was released in the fall of 2002, Corban professor Dr. Robert Wright invited Ray to address his World Religions & Cults class. From that point on, Dr. Wright became a strong advocate for Yungen's and Lighthouse Trails' message and had Ray return on several subsequent years. At one point, Dr. Wright wrote an article about the emerging church, which LT carries to this day on the research site. In that article Dr. Wright called Ray Yungen a "competent researcher" of the New Age and mysticism and that "[t]he methods of contemplative prayer are the same as those used in Eastern religion." Dr. Wright said that some "very popular authors in the evangelical church have latched on to contemplative prayer as a way to go deeper with God." And then he names Richard Foster and Brennan Manning. Of contemplative prayer, Dr. Wright stated:
[T]he purpose of contemplative prayer is to enter an altered state of consciousness in order to find one's true self, thus finding God. This true self relates to the belief that man is basically good. Christian proponents of contemplative prayer teach that all human beings have a divine center and that all, not just born again believers, should practice contemplative prayer.
Unfortunately, Lighthouse Trails began to notice that not all the faculty at Corban held to the same convictions that Dr. Wright did. For instance in 2007, in Corban Magazine in an article titled "Understanding the Emerging Church Movement," a book co-authored by contemplative author J.P. Moreland, was recommended (see page 11).  The Corban article made several comments that indicated some at Corban did not have a good understanding of the emerging church movement. One comment, made by Corban professor Sam Baker, echoed contemplative J.P. Moreland. Baker stated: "The extreme of rationalism is that we worship the Bible instead of the God of the Bible." J.P. Moreland, in a Christianity Today article, says that Christians are too committed to the Bible: "In the actual practices of the Evangelical community in North America, there is an over-commitment to Scripture in a way that is false, irrational, and harmful to the cause of Christ."
Also in that Corban article, Sam Baker suggests we must be careful not to "throw the baby out with the bath water" when it comes to the emerging church. In regard to "mystical ancient rites," Baker said that "some people have found these practices to be beneficial to their faith." He says that if the practices produce good results, then they have "merit." However, as Lighthouse Trails has often pointed out, just because one's intent is "good" does not legitimize practices that are clearly Hinduistic and New Age in nature. Baker says that the emerging church has "stirred believers' interest in meditation."
The following year after the Corban Magazine article came out, Lighthouse Trails learned that Corban had invited an emergent speaker, Dan Merchant (Lord Save Us From Your Followers) to speak. In a December 2008 LT article titled "Concerns Over 'Lord Save Us From Your Followers' Author Speaking at Corban College,"  it stated:
In Corban's Winter 2008 magazine the following is stated: "Dr. Kent Kersey [Corban campus pastor] brought Dan Merchant and his documentary, Lord Save Us From Your Followers, to campus as a conversation-starter. The film takes a critical look at American Christianity." A Corban news article titled "Lord, Save Us From Your Followers' gets 'followers' thinking" explains that Merchant spoke at Corban's chapel service and later answered questions students had. "Campus Pastor Kent Kersey hoped the film would 'cause discussions.' He deemed the event successful, therefore, because many classrooms have been abuzz since Merchant's presentation, not to mention the informal conversations taking place." The article said that Kersey believed "the message of the movie paralleled the maxim of St. Francis of Assisi, Preach the Gospel." On Kersey's blog, he says Merchant's message is "compelling" and perhaps through it God is trying to say something to Christians.

However, the gospel Dan Merchant is promoting may be a "different gospel" and "another Jesus" (II Cor. 11:4) than that of the Bible. In the last chapter of the book Lord Save Us From Your Followers titled "The sea refuses NO RIVER," Merchant refers to the people he interviewed over the course of the last few years. They represent many different religious, sexual, and political persuasions, including atheists and practicing homosexuals. Calling them "wonderful children of God," he adds: "I know we're both children of God. If they don't know it shouldn't change anything for me and I know it doesn't change anything for God."
Back in 2008, if you typed the term "Spiritual Formation" into the Corban search engine, nothing would come up. Today, the term comes up around 30 times. One of the reasons is that when Corban became a university, they developed a Masters degree program with a concentration in Spiritual Formation. It's in other places too, like the Major in Student and Family Ministry where TH463 Biblical Spiritual Formation is one of the courses. (Incidentally, there is no such thing as "Biblical" Spiritual Formation. Spiritual Formation is a term that is tied in with contemplative spirituality – just ask Richard Foster, a pioneer of the Spiritual Formation movement, if Spiritual Formation can exclude contemplative).
And today, a look at the Fall 2013 Corban textbook list is disheartening to say the least.  Professor Kersey is using Phyllis Tickle's The Great Emergence, John Franke's Barth for Arm Chair Theologians (Barth's ideas are highly favored by the emerging church) and Marcus Borg's The Heart of Christianity in TH413. You can't get more emergent than Tickle and Borg. Borg actually denies basic tenets of the Christian faith such as the virgin birth and the deity of Christ. Tickle thinks Brian McLaren could be the next Luther. Professor Kersey also uses textbooks by John Piper, a contemplative advocate. At least one other course, IS202, is using a Piper book as well.
We did thankfully notice in the Fall 2013 textbook list that Dr. Wright is still using A Time of Departing in his World Religions & Cults Class at Corban. However, all of the books being used that are pro-contemplative, pro-emerging in other classes at Corban by other professors send a message loud and clear to Corban students that contemplative/emerging is OK. Another example is the Senior Seminar course where Professor Gilbert is using Dan Allender's book Leading With a Limp. Allender resonates with Brian McLaren (McLaren is listed in the acknowledgements in Leading With a Limp). Gilbert also uses a book by Allender in the Group Dynamics course (To Be Told: God Invites You to Coauthor Your Future).
Corban professors may defend themselves and say they are just using these books to take the good from them and leave out the bad (following Baker's injunction not to "throw out the baby with the bathwater"). But why do students have to be immersed in heresy to spot it? Wouldn't reading the Word and biblically solid books do a better job? Why is it that after a decade Ray Yungen's book is still confined to just one professor's class? We know for a fact that a high percentage of Corban students are attending an extremely contemplative/emerging church in Salem, Oregon. These students are getting it from every direction. Do their parents, who are paying high dollars to get their children a Christian college education, realize what their kids are being exposed to at church and at college? Most of them, probably not.
The Corban Music Department has been affected by contemplative/emerging spirituality too. In MU403, a book by Constance Cherry titled The Worship Architect: A Blueprint for Designing Culturally Relevant and Biblically Faithful Services is being used as the textbook. Cherry is one of the faculty at the Robert E. Webber Institute for Worship Studies (that should be called the Institute for EMERGING Worship Studies). The late Robert Webber was a foundational figure in building momentum for the emerging church.
We could give many other examples to show that contemplative/emerging has taken root at Corban University. A few more are: Biblical Leadership in Education using Phil Yancey's book, The Jesus I Never Knew; BA593 using Peter Drucker's The Effective Executive; Professor Baker in CM333 using contemplative Mark DeVries' Sustainable Youth Ministry; CM641 using Bill Hybels Axiom; and CM501 using textbooks by contemplative Bruce Demarest (Seasons of the Soul and Four Views on Christian Spirituality).
Finally, we'll look at a Corban class called Servant Leadership (a term largely used in the emerging church to liken Jesus to a good model or servant to follow rather than to a Savior from sin). In that particular class, a book titled The Servant: A Simple Story by James C. Hunter is the textbook. We could say many things about this book, but we'll just point to the acknowledgements page where Hunter thanks emergent Tony Campolo and New Ager M. Scott Peck for their "skills in articulating some of the great truths of life" and "Simon, monk and archabbey librarian, St. Meinrad Monastery, St. Meinrad, Indiana for sharing "the ropes" of monastic life" with him. We find it astounding that Hunter's book is the best Corban could do to teach students how to be good leaders. A book that thanks a Catholic Benedictine monastic monk, an emergent leader, and a New Ager for truths about life!
Lighthouse Trails editors find it nothing short of a tragedy that Corban has ended up in the contemplative minefield of Christian colleges. Now that they are partnering with Mark Driscoll, the descent into apostasy will no doubt be hastened more than ever.
Research Articles on Mark Driscoll (see video below):
Anti-Religion Jeff Bethke (from Driscoll's church) Hits the News Again – New Book, Same Message: "Imagine No Religion"
A Pastor Speaks Up: Mark Driscoll and the New "Sexual Spirituality"
COMPARISON: "New Spirituality" Leaders Reject and Ridicule the Second Coming of the Lord VERSUS Bible Prophecies Standing in Stark Contrast

New DVD, The Submerging Church, Reveals Mark Driscoll's Mockery Against End-Time Believing Christians
Mark Driscoll and Liberty University Are Good Match – Both Promote Contemplative Spirituality

This video is a segment from the powerful, hard-hitting The Submerging Church 2 DVD documentary by Good Fight Ministries.
On Sunday, December 1st, 32 million homes (and 63 million readers)1 in America received the following issue of Parade newspaper-insert magazine:
The subtitle on the cover of this issue of the "most widely read magazine in America"2 reads: Rick Warren—One of America's most influential pastors delivers a life-changing message on the connection between getting healthy and doing good. You'll find Rick Warren showing up in quite a few other places of late as his new book, The Daniel Plan (based on his Daniel Plan diet plan), hit the streets on December 3rd.
The Parade article boasts of the "collectively dropped 250,000 pounds" the Saddleback congregation has lost since it began The Daniel Plan. The article also says that they did this with the help of three doctors: Dr. Amen, Dr. Hyman, and Dr. Oz. The article doesn't, however, talk about what else the Saddleback dieters have lost—which would be any semblance of spiritual discernment that they might have previously had. That might sound like an overly-strong and critical statement to those who don't have all the facts, but as we have reported on for nearly three years now, Rick Warren, unfortunately, compromised the spiritual well-being of his congregation when he teamed up with Amen, Hyman, and Oz, all of whom are eastern-style meditation advocates.
If you have read any of our coverage on The Daniel Plan, you will understand exactly what we mean. Here is a list of some of the stories we've done on Rick Warren's Daniel Plan:
Now what about Rick Warren's new book, The Daniel Plan released by the publisher of Warren's other books, Zondervan (the book is co-authored by Warren, Dr. Amen, and Dr. Hyman? For untold reasons, Dr. Oz is not one of the authors of the book, although he is mentioned in the book. There's no doubt that Oz is the strongest public adherent for New Age practices, and perhaps Warren decided he was too much of a high profile New Ager to include in the book. But keep in mind that Amen and Hymen are not too far behind. Amen promotes tantric sex, and Hyman is connected to a shamanic organization called FourWinds ("where modern science meets ancient wisdom").  So excluding Oz from Rick Warren's Daniel Plan book isn't very impressive.
One has several buying options that Zondervan has provided: The Daniel Plan book (Kindle and hardcover), The Daniel Plan Journal (Kindle and hardcover), The Daniel Plan Study Guide (Kindle and Paperback), The Daniel Plan DVD Study, The Daniel Plan Cookbook (due out in April 2014, written by Warren, Hyman, and Amen), The Daniel Plan Study Guide with DVD, The Daniel Plan Church Campaign Kit (due out 12/23/13), an mp3 and CD Daniel Plan, and the Spanish edition El Plan Daniel: 40 Dias Hacia Una Vida Mas Saludable.
There are a number of things we could say about The Daniel Plan book (such as Warren's use of The Message "Bible"), and perhaps we will at another juncture in time. But what we want to point to presently, we find is extremely important. As is so often the case with Rick Warren (and other Christian leaders in today's world), he has spoken out of both sides of his mouth in The Daniel Plan with regard to meditation. First, early in the book, Warren makes a strong statement against mantra-style meditation. He says:
In many ways, biblical meditation is the exact opposite of eastern or New Age meditation, which is about emptying your mind and repeating a single word or mantra. In contrast, biblical meditation means taking a verse of the Bible, such as a promise or a command or a story, and seriously pondering its meaning. You think through the implications for and application of God's truth to your life. This is the kind of meditation that David referred to when he repeatedly said, "I meditate on your Word day and night" (see Psalm 1: 2; 119: 148, etc.). (Kindle Locations 842-850)
Anyone reading that would think the author of this paragraph was clearly against eastern-style meditation and contemplative prayer (which is the repeating of a word or phrase to enter a "silent" state of mind). When we read this paragraph from the book, we grew very suspicious because Rick Warren has been promoting eastern-style meditation authors for years (such as his endorsement and promotion of Gary Thomas and his book Sacred Pathways, in which Thomas says the following:
It is particularly difficult to describe this type of prayer in writing, as it is best taught in person. In general however, centering prayer works like this: Choose a word (Jesus or Father, for example) as a focus for contemplative prayer. Repeat the word silently in your mind for a set amount of time (say, twenty minutes) until your heart seems to be repeating the word by itself, just as naturally and involuntarily as breathing.(p. 185)
Repeating a word or phrase for twenty minutes is classic transcendental meditation. Sacred Pathways is currently on the Saddleback website listed as a recommended book by Kay Warren (a multitude of other  books by contemplatives (e.g., Nouwen, Manning, Foster, Willard, Calhoun, Yancey, Ortberg) are in that same resource section of the website).
And, as we pointed out above, Warren's very own three Daniel Plan doctors are teachers of meditation, and in fact, the Saddleback Daniel Plan website has, on different occasions, promoted New Age type meditation. See our article that gives one example: "Rick Warren's Daniel Plan Accelerates – Tells Followers to Practice 4-7-8 Hinduistic Meditation."
This is why it is very strange that Warren gives a warning about meditation in his Daniel Plan book. A little later in The Daniel Plan, the confusion begins. Warren says:
Decades of research have shown that prayer calms stress and enhances brain function. Dr. Andrew Newberg at Thomas Jefferson University used brain SPECT imaging to study the neurobiology of prayer and meditation in those that dedicated time to those disciplines regularly. He found distinctive changes in brain activity as the mind went into a prayerful or meditative state.2837).
When one hears talk of how prayer and meditation help to calm stress, this is almost always referring to the practice of meditation wherein the participant either repeats a word or a phrase or focuses on an object or the breath. In this particular case in The Daniel Plan, the paragraph above is footnoted to the following:
Barbara Bradley Hagerty, "Prayer May Reshape Your Brain … And Your Reality," NPR, 20 May 2009. http:// www.npr.org/templates/story/story.php?storyId=104310443 D. S. Khalsa, D. G. Amen, A. Newberg, et al., "Kirtan kriya meditation and high resolution brain SPECT imaging," accepted by Nuclear Medicine Communications, June 2010. Andrew Newberg, "The Effect of Meditation on the Brain Activity," AndrewNewberg.com, http:// www.andrewnewberg.com/ research.asp (Kindle Locations 5240-5244).
One of the things this footnote material references is "kirtan kriya meditation" (i.e., sa-ta-na-ma meditation). Stand Up For the Truth radio has an article titled "WARNING:  Kundalini Yoga's 'Highest Mantra Meditation.'" The article states that "one [ meditation practice] coming onto the scene is being touted as the greatest Kundalini Yoga Meditation, called Kirtan Kriya." The article explains the various steps in kirtan kriya meditation, which are the typical steps in any form of eastern meditation.
Remember, the purpose of eastern-style meditation is for one to find his divine true self (the God within). We believe that when one practices meditation and goes into altered states, he or she encounters demonic or familiar spirits in these altered states, which, yes, have the ability to give them "benefits" (at least for a while). After all, Satan is an angel of light and his minions are ministers of righteousness—they can come across as good. But what one eventually gets is a complete spiritual makeover and a new set of spiritual beliefs. These new beliefs are interspiritual and panentheistic—thus the antithesis of what the Bible presents.
Right after this section of The Daniel Plan, where kritan kriya meditation is footnoted, Warren states:
Besides growing your relationship with God and building a foundation for spiritual health, prayer offers many health and stress-relief benefits. Physicians Larry Dossey (Healing Words), Dale Matthews (The Faith Factor), and others have written books outlining the scientific evidence of the medical benefits of prayer and other meditation. Some of these benefits include reduced feelings of stress, lower cholesterol levels, improved sleep, reduced anxiety and depression, fewer headaches, relaxed muscles, and longer life spans. (Kindle Locations 2853-2858).
Larry Dossey happens to be listed in our new Booklet Tract by Chris Lawson titled A Directory of Authors (Three NOT Recommended Lists) under the New Age Authors section. The names listed under that section are all advocates and/or teachers of mantra style meditation (the earmark of New Age). When Dossey "and others" write about meditation, they are talking about outright New Age meditation (even if they don't call it "New Age"). So while Rick Warren gives a warning earlier in his book about mantra meditation, he basically mocks his own warning later in the book by pointing readers to someone like Larry Dossey and kritan kriya meditation. He doesn't only mock his own warning—he dismisses it as well as leaving the reader to think that his warning is not that important but just a side-step opinion (take it or leave it—there's better stuff to come). One thing we have learned about Rick Warren over the past decade is he is a pastor of confusion. In one venue, he will say one thing, and in another venue, he'll say the complete opposite. His double-minded speaking has left for many an open door for spiritual deception.
In the Parade magazine article, it has a photo of Rick Warren and six other Saddleback members who have participated in The Daniel Plan diet. Of those seven pictured, it states: "[T]hey're all believers in the faith-based, holistic wellness program Warren outlines in his new book, The Daniel Plan." And you can be sure that with the highly successful marketing techniques that Zondervan and Warren have frequently used, millions of others will be believers in The Daniel Plan too.