Posts Tagged 'Road to Rome'
LTRP Note: This series by Roger Oakland is one of the most significant stories we have ever covered. You will come to understand this as the rest of the series unfolds. If you have not read our articles/booklets The New Evangelization From Rome or Finding the True Jesus or The Jesuit Agenda, we encourage you to do so to help come up to speed on the Road to Rome issue. Considering the millions of Christians being influenced by Rick Warren and the Purpose Driven movement worldwide, what is happening here simply cannot be ignored.
By Roger Oakland
Understand the Times
What did he say? This is exactly the direction we predicted he would go! It will be crucial that skeptics hear and see this interview. These were my thoughts when I first watched the EWTN interview with Rick Warren and Raymond Arroyo provided by YouTube. April 11, 2014. The comments by Rick Warren in response to Arroyo's questions from an interview that took place at Warren's church in southern California were stunning. There is no room for doubt: Warren's march towards ecumenical unity with Rome is becoming clearer and bolder as time passes.
The interview opened with the following question from Arroyo:
The Purpose Drive Life is the bestselling book in the world – 36 million plus copies. It's been translated more than any book except the Bible. What is the key to that success? Why were so many people touched by that book and continue to be? [1]
Warren's response to this question provides insight to two very important questions – the inspiration behind the book and the reason why it was written. His own words confirm that Roman Catholic mystics and their writings have been a strong influence on him personally and his ministry. This affinity associates him with the emerging church as well as numerous other statements he has made in the past. Warren responded:
You know, Ray, There is not a single new thought in Purpose Driven Life that hadn't been said for 2,000 years. I've just said it in a fresh way. I said it in a simple way. When I was writing Purpose Drive Life it took me 7 months, 12 hours a day. I'd get up at 4:30 in the morning. I'd go to a little study. Start at 5 a.m. I was fasting til noon and I would light some candles and I would start writing and rewrite, rewrite, rewrite. One of the things I did before I wrote the book was, um, I'd ask the question—How do you write a book that lasts 500 years? For instance, um, Imitation of Christ by Thomas Kempis, Practicing the Presence of God by Brother Lawrence. Ok? The Desert Fathers, St. John of the Cross, Teresa of Avila. All of these great, classic devotional works. Any one of them—I just realized that in order to be timeless you have to be eternal. Click here to continue reading.
By Roger Oakland
Understand the Times, International
In February of 2013, Understand The Times published a commentary on our website titled What's Next For Rick Warren.
In this commentary, we provided evidence to show that Warren and Tony Blair were partnering together with the Roman Catholic Church in the formation of a P.E.A.C.E. Plan that leads towards the formation of a global religion in the name of Christ for the cause of peace. Documentation for this premise can be supported by numerous statements that both Warren and Blair have made publically from messages they have given or articles that have been written explaining their ideas.
While many who read that commentary doubted or denied such a Warren-Rome connection, a new YouTube interview with Rick Warren and Raymond Arroyo of EWTN (published and posted on Apr 11, 2014), reveals the statements we made about the Warren-Rome partnership were accurate prophetic warnings with regard to what would happen in the future.
The YouTube description of the interview with Warren and Arroyo states:
"Part II of our exclusive interview RICK WARREN, pastor of Saddleback Church in Southern California. Rick talks about the expansion of his ministry abroad, the Vatican delegation that recently came to Orange County to study his church's style of evangelization, and which television channel he finds himself watching most often and the show that draws him."
The interview can be viewed by clicking on the following link: https://www.youtube.com/watch?v=dVCY8pW-ACs
We highly recommend you watch the entire 30-minute interview, which was done at Saddleback Church at some date previous to the publishing date of April 11, 2-14. The interview is loaded with information that provides further insight into Rick Warren's pathway to Rome that he has actually been supporting for quite some time. For instance, in 2005, Warren created the Purpose Driven Life Catholics program as you can see from the image below (which is taken from Rick Warren's website). (To continue reading this article, click here.)
.
LTRP Note: In March, we posted "The Unification of Hyper-Charismatics and the Catholic Church," an article by Roger Oakland, discussing the recent hearty endorsement Kenneth Copeland gave the Catholic church via his public meeting with "evangelist" for the Catholic church, Anglican Tony Palmer (who claims Pope Francis is his mentor). John Lanagan is now presenting further evidence of this ecumenical uniting taking place under the guise of Christian brotherhood. If you are not sure why the Catholic church is NOT biblical Christianity, please do the homework. We offer countless articles and resources on this subject. Underneath the video below, you can see some of those. Things are moving very quickly right now. Bible-believing Christians watching this video will sense an urgency as we are called racists who are standing in the way of spiritual progress. The stage is being set for persecution on those who do not take the road to Rome.
By John Lanagan
My Word Like Fire Ministries
 But there were false prophets also among the people, even as there shall be false teachers among you, who privily shall bring in damnable heresies, even denying the Lord that bought them, and bring upon themselves swift destruction. (2 Peter 2:1)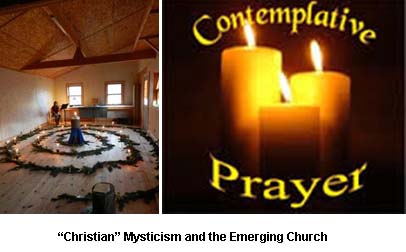 By Roger Oakland
Understand the Times
For years I have been following the agenda designed to implement the New Evangelization Program initiated by Pope John Paul II and the Roman Catholic Church. This same program was continued by Pope Benedict and Pope Francis and is a plan to reach Roman Catholics who have "strayed away" and also to evangelize people of all faiths. The goal is to set up the Kingdom of God with headquarters in Rome so that all religions worldwide will eventually bow down and worship the Roman Catholic Eucharistic Christ.
For those who are not familiar with the term the Eucharistic Christ, this entity is formulated by a priest after the process of transubstantiation. This object, which is worshipped as "Jesus Christ," is nothing more than a wafer that is placed in a container called a monstrance and worshipped and adored as "Jesus Christ." This obviously is not the Jesus we know and understand from the Bible. Eucharistic adoration is a tradition of the Roman Catholic Church. When participants stare at the monstrance, they believe they are adoring or worshiping "Jesus." In the Bible, such a practice would be described as idolatry.
Recently, I read an article that added a whole new dimension to the Roman Catholic New Evangelization Program. While I was aware that many of the emerging church ideas were gleaned by returning to the practices of Roman Catholic mystics from the past, I had never come across the proof that contemplative prayer and monasticism were essential components of the New Evangelization Program. The article titled "Mysticism, Monasticism and the New Evangelization"[1] made this connection very clear. The article began with the following statement:
Many people think of Christian mysticism and monasticism as strictly "in-house" matters, too remote and esoteric to have any bearing on the Church's re-evangelization of the post-Christian West. While Catholics generally respect the contemplative vocation, they may see it as peripheral to supposedly more urgent concerns, such as improving catechesis and the liturgy, or bearing witness to faith and morality in public life. Those concerns are critical. But we believe the New Evangelization of historically . Christian countries also requires a rediscovery of Christian mysticism, and a revival of the monastic setting which is its natural Home.[2]
So these words written by author Benjamin Mann help connect the dots and show the New Evangelization goes hand and hand with the promotion of mysticism and monasticism. No speculation is required. The facts speak for themselves. However, this is only the first clue in the article. There are numerous others. Click here to continue reading.
By Roger Oakland
The following news item and video clip reveals how far the ecumenical movement has gone and how close we are to the unification of Rome with "Charismatic evangelicals" and eventually all religions. This is something that Understand The Times has been predicting for some years as the present Pope Francis and the last two Popes, Pope Benedict and Pope John Paul have been active in promoting the New Evangelization.
The purpose of the New Evangelization is to promote the Roman Catholic gospel by reaching out to all religions as well as the separated brethren and introducing them to the Eucharistic Christ.
Evangelicals who believe there will be a great revival (rather than a great apostasy) in the last days centered around the outpouring of the Holy Spirit are candidates for this delusion.
Eventually all religions and a false Christianity will form the counterfeit bride also called the harlot. This will happen as the result of the "lying signs of wonders."
So-called evangelical Bible believing Christians who fall for the Pope's call for unity will become members of the One World Religion that prepares the way for the antichrist. Roman Catholics promote that the outpouring of the "Holy Spirit" in the last days will bring about unity of religions for the cause of peace. They say that "Mary" is the one responsible for the outpouring of the Holy Spirit. They say that the "Eucharistic Reign of Jesus" will soon be established and the "Kingdom of God will be established here on earth with Rome as the headquarters. "Kingdom Now" evangelicals like Copeland and his followers are more than ready to follow the Pope and his plan.
Also, remember that Pope Francis is a Jesuit. The Jesuit plan is to reunite "Christianity" by declaring that the Reformation was not valid and that the Pope is the Head of the Church.
Christians who have discernment and understand what is happening because of insight from their knowledge of the scriptures will be labeled as troublemakers and persecuted for refusing to accept this final delusion.
The return of Jesus Christ is at hand.
February 21 – Pope Francis and the Future of Charismatic Christianity
Article: One World Religion
 
A recent meeting of ministers associated with the prosperity-preaching Word of Faith branch of charismatic Christianity received a surprise announcement: Pope Francis had sent a message to the conference. It was something of a historic moment.

Beginning around the thirty-minute mark of the above video, Francis speaks in Italian and English subtitles are provided at the bottom. As part of his greeting, the pope chose to highlight two themes, his joy at their desire to worship together in prayer to the Father for the Spirit to come and his yearning for Christians to become one again.

Francis described the current state of Christianity as one of separated families, by which he meant both biological families and the family of God. It was not lost on the Holy Father that the fractures in Christianity are also fractures between individuals. He asks, "Who is to blame for this separation?" and answers, "We all share the blame. We have all sinned." Such a statement expresses the fraternity Francis wishes to restore, nothing more, nothing less. He went on to say that his desire is for this separation to end and a communion to begin again.
Click here to read this entire article and to see the video. Please watch this video using the utmost discernment. You will see how far the evangelical church has fallen.
Mennonite churches have not historically focused on the man made religious rituals in the 40 days leading to Easter.
By Menno-Lite
Today is Ash Wednesday, the first day of an ancient but relatively new tradition that the Mennonites have taken on, as the following examples from the March 2014 issue of their Mennonite Brethren Herald magazine[1] confirm.
Example #1
What I like about Lent
by Dora Dueck

Lent was not part of my experience growing up in a Mennonite church. It was something that "others" did (read: Catholics), and when one is young, what those others do often seems vastly inferior to what one's own people do. We celebrated Good Friday and Easter and that was enough. Lent had an aura of gloominess and "works righteousness" about it, and we were beyond all that striving and uncertainty and climbing the stairs to heaven on our knees. (I speak as a child.)

But in the meanwhile, many Mennonite churches, including my own, have adopted various practices of the liturgical calendar, and I've come to appreciate Lent's invitation to reflection, to deep consideration of Christ and the cross, to give up or to take on. To see oneself as one is: as in the words of Thomas Merton, "I walk from region to region of my soul and I discover that I am a bombed city." To hear oneself named "Beloved" in the midst of that desolation.

One can do this any time, of course, but Ash Wednesday with its formal beginning and the six Sundays leading up to Easter with their liturgies and sermons and reminders are helps along the way.
So it's a good time. But one of the things I like best about Lent is that it's not a big deal in the wider culture. It's not commercial. Having ashes imposed (I love that word for this ritual) to mark repentance and awareness of being "dust" seems by now, in fact, the strange activity of a strange minority . . .
Note: Thomas Merton is thought to be the greatest popularizer of interspirituality and said "I see no contradiction between Buddhism and Christianity … I intend to become as good a Buddhist as I can."[2] Click here for more.