LTRP NOTE:  If you have not read Larry DeBruyn's article "The Music and the Mystical," this would be a good time to do so.
By Roger Oakland
Understand the Times
Many who attended Calvary Chapel of Costa Mesa in the past under the leadership of Pastor Chuck Smith are wondering what changes to expect now that a new generation is at the helm. The following video clip of "worship" at the Cornwall, England Creationfest in the summer of 2013 sanctioned by the new leadership of CCCM should provide a clear answer to that question.
Amazing Grace – Like you've never dreamt of hearing it!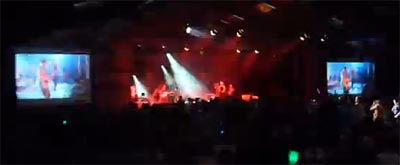 Disclaimer: As has been stated before, when UTT uses a video clip or article that has been produced or written by a source that may be religious or secular, we are not endorsing the producer or publisher.