by Understand the Times with Roger Oakland  
Top 15 Stories of 2006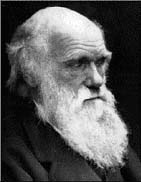 NEW YORK — Nearly 450 Christian churches around the country plan to celebrate the 197th birthday of Charles Darwin on Sunday with programs and sermons intended to emphasize that his theory of biological evolution is compatible with faith and that Christians have no need to choose between religion and science.
"It's to demonstrate, by Christian leaders and members of the clergy, that you don't have to make that choice. You can have both," said Michael Zimmerman, dean of the College of Letters and Sciences at the University of Wisconsin-Oshkosh, who organized the event.
Comment from Understand The Times:
Creation, the foundation of the Christian faith, has been under attack for centuries. However, this past year, we have seen many pastors and church leaders turn their back on the Genesis record and embrace evolution as science. Pastors who embrace the "seeker-friendly" movement often see creation as too controversial and something that offends people who believe that God and evolution can both be embraced. This trend will continue as part of the apostasy that is underway in the church today. In the future, Christians who profess that the Genesis record is God's revelation to man will be considered narrow-minded religious fundamentalists who are harmful to society. To see Understanding the Times top stories of the year, click here.