By Scott Bronstein
CNN Special Investigations Unit
MILWAUKEE, Wisconsin – Terry Kohut has kept a dark secret for nearly 50 years. Now he is breaking his silence, becoming a key figure in the sex-abuse crisis in the Catholic Church and the growing controversy over what Pope Benedict XVI did about it.
When Kohut was barely a teen, and for years afterward, he says, he was sexually molested and assaulted by the headmaster and priest of the school where he lived, St. John's School for the Deaf, in Milwaukee, Wisconsin. What occurred there is one of the most notorious cases of sex abuse in the Catholic Church.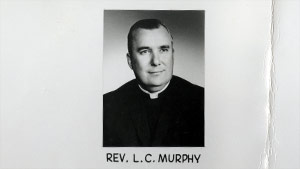 Kohut was not alone. From 1950 to 1974 the headmaster of St. Johns, Father Lawrence C. Murphy, raped and molested as many as 200 deaf boys, according to court and church documents.
Kohut has now filed the first sex-abuse lawsuit against the Vatican actually naming Pope Benedict, previously known as Cardinal Joseph Ratzinger, as a defendant.
Ratzinger was once head of the Vatican's powerful CDF, the Congregation for the Doctrine of the Faith, charged in certain circumstances with investigating the sexual abuse of minors by priests. And though church records show the abuse by Father Murphy was brought to the attention of Ratzinger and the CDF years ago, a church trial against the headmaster was stopped and he was allowed to remain a priest.
The Vatican's "policy of secrecy" in abuse cases, and its "directives to conceal the sexual abuse of children" by priests, the lawsuit says, helped bring about the abuse of Kohut and others by Father Murphy.
Kohut has never before gone public or spoken about what Father Murphy did to him. He has remained anonymous in the suit, listed only as "John Doe 16," one of dozens of men alleging abuse.
In an exclusive interview with CNN, Kohut, 60, spoke with his hands and through an interpreter, describing how the abuse by Father Murphy started.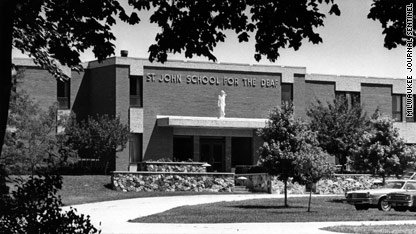 "I went into his office, the door was closed," he said. "And Father Murphy said, 'Take your pants down. And so I did… you know, he was always in his black attire with a white collar, and you know … I was questioning why he would ask me to do that. Here he is, a priest, and – I have to obey him. And he proceeded to touch me."
What happened to Kohut and the other deaf boys -– and the handling of the Murphy case by Ratzinger's office – are central issues in a widening examination of the church's role in covering up sexual abuse by priests. Did that approach reach as high as the man who would become the pope? Click here to continue reading.