LTRP Note: This out-of-house commentary is worded strongly, but we are posting it as food for thought to those whose children attend public schools. As the writer points out, there are some good public schools, but it is the exception to the rule. Keep in mind, before moving your child over to a Christian school, check that school carefully as many are being influenced by the spiritual formation and emerging church movements.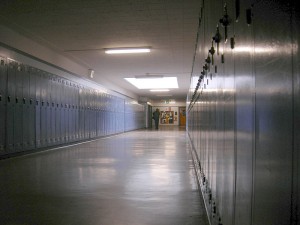 "11 Reasons To Get Your Kids Out Of The Government Schools"
By the American Dream blog
It should be painfully obvious to everyone by now that it is time to get all of our kids out of the government schools.  The public school system in the United States has been dramatically declining for a long time, and in most areas of the country the public schools are open sewers at this point.  Yes, there are some U.S. public schools that are still very good and that do a decent job of preparing our young people for their adult lives.  But those good schools are the exception to the rule.  Hopefully the school shooting that just happened in Ohio will be a wake up call to millions of parents out there.  Drugs, sex and violence are rampant in American public schools today.  The "teachers" are endlessly pushing specific political and social agendas down the throats of our kids, and the skills that our children really need such as reading, writing and mathematics are often badly neglected.  Hopefully we can get more parents educated about what is really going on in these schools.  After all, why would any parents want to send their children into an environment that is going to be highly destructive for them for six to eight hours a day?
Sadly, "destructive" is not too hard a word to use for the environment in these public schools.  I went to public schools all my life, and they were absolutely horrible.  Unfortunately, they have gotten even worse since the time that I left them.
The following are 11 reasons to get your kids out of the government schools…. Click here to continue reading.