B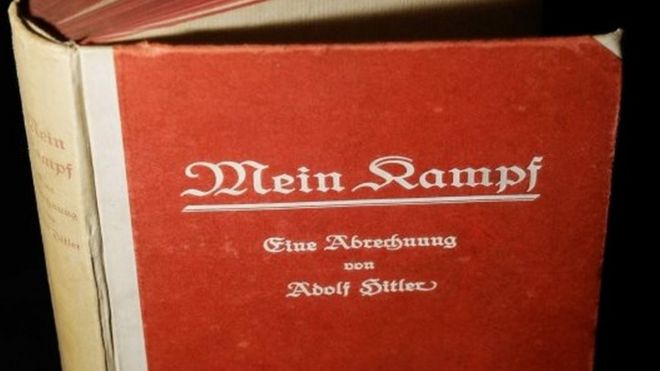 y BBC (British Broadcasting Corp)
Adolf Hitler's Mein Kampf, with critical notes by scholars, is to be published in Germany next month – for the first time since the end of WW2.
The Institute of Contemporary History (IfZ) in Munich says it will print up to 4,000 copies with some 3,500 notes.
IfZ director Andreas Wirsching says the text with expert comments will "shatter the myth" surrounding the manifesto.
But the move has been criticised by Jewish groups, who argue that Nazi works should never be republished. Click here to continue reading.
Recommended Resources:
The Rise and Fall of the Third Reich by William Shirer