LTRP Note: In 2006, Roger Oakland's ministry, Understand the Times, began a world-wide missions program, working with responsible pastors and other Christians (now in four different countries), coming along beside them with both financial and spiritual help, assisting them in setting up permanent homes for widows, orphans, and other needy Christian families. Today, there are 63 Bryce Homes in four countries. While Lighthouse Trails has thus far focused primarily on helping to raise awareness and support for the Bryce Homes in Kenya program, we'd like to let our readers know about some of the work Roger is doing in his other Bryce Homes. The following is an account by Roger on his recent trip to the Philippine Bryce Homes. Roger is currently working to expand the Bryce Home Program to Mexico and India. See the video below for a recap on the Bryce Homes Program.
By Roger Oakland
Director/Founder of Understand the Times, International and the Bryce Homes Program
Bryce Homes Philippines Trip December 2015
I have just returned from a 10-day trip to the Philippines. My purpose for this trip was to visit each of the 12 Bryce Homes Understand The Times has established there and to speak at a conference held for pastors and church leaders on the topic of Apostasy in the Last Days.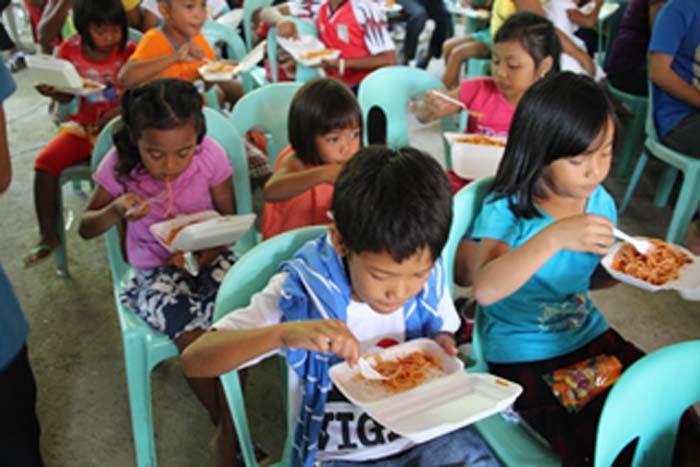 Bryce Homes Philippines was initiated in January of 2011 with just 3 Homes in the Malanday region of Manila. We now we have 10 Homes in Manila under the leadership of Pastor Richard Sorillia and his wife Bernadette.
This past year we expanded the Bryce Homes program to the city of Rosario in the province of La Union by adding two more Bryce Homes. Our leaders there are Pastor Ruben Laoagan and his wife Janish. It was also in this location where the one-day conference was held. Click here to continue reading.